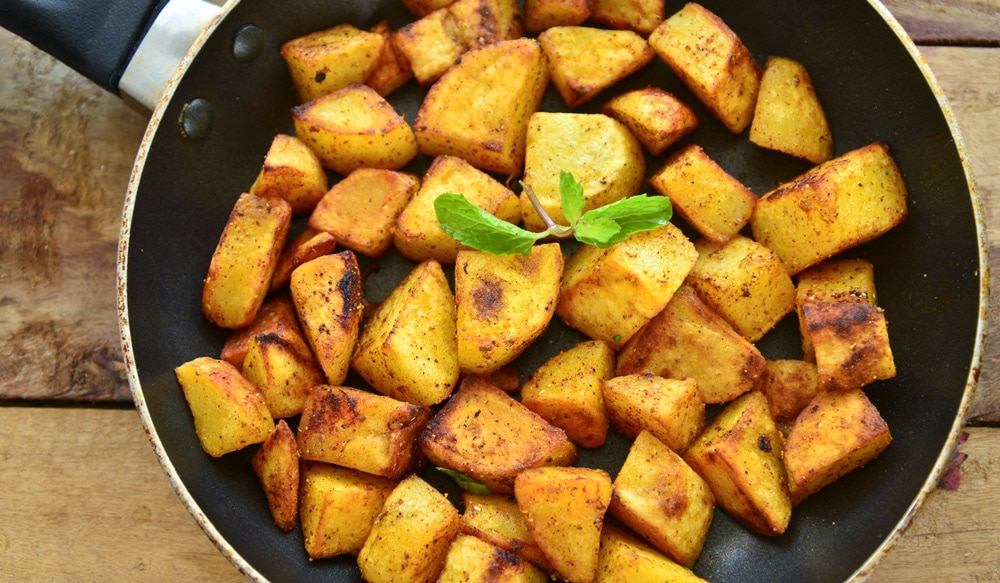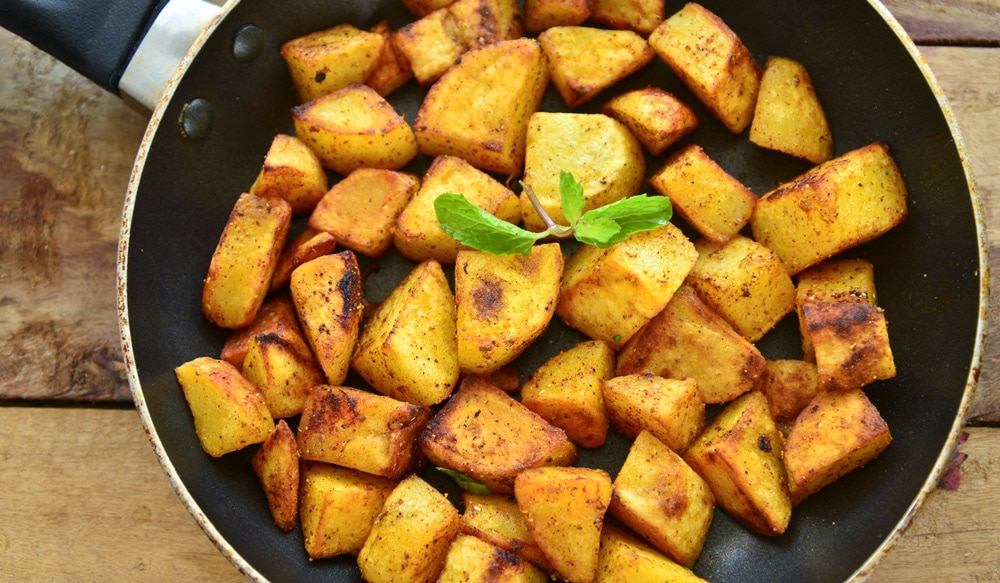 Aluvi Hiki Riha – Potato Fry
By azu Curries
August 13, 2010
Aluvi Hiki Riha – Potato Fry
5
0
5
0
Prep: 10 mins
Cook: 40 mins

10 mins

40 mins

50 mins

Yields: 4 - 6 people
Ingredients
500 g potato – diced into about 1 inch cubes
2 cup onion – diced into about 1 inch cubes
3 cloves garlic – pressed/grated/very finely chopped
1 Scotch Bonnet (githeyo mirus) – finely chopped
Directions
1Deep fry the potatoes on medium heat until crispy and brown. Leave aside.
2Heat the 4 tbsp oil and sauté the onions, garlic, ginger, curry leaves and mustard seeds.
3Add the fried potato, cardamom seeds and pepper. Toss.
4Add the chili powder, curry powder and salt and stir.
5Simmer for about 2 minutes, stirring occasionally.
Note:
1Add 2 tbsp of smoked, dried tuna (sliced/chopped) for additional flavor.