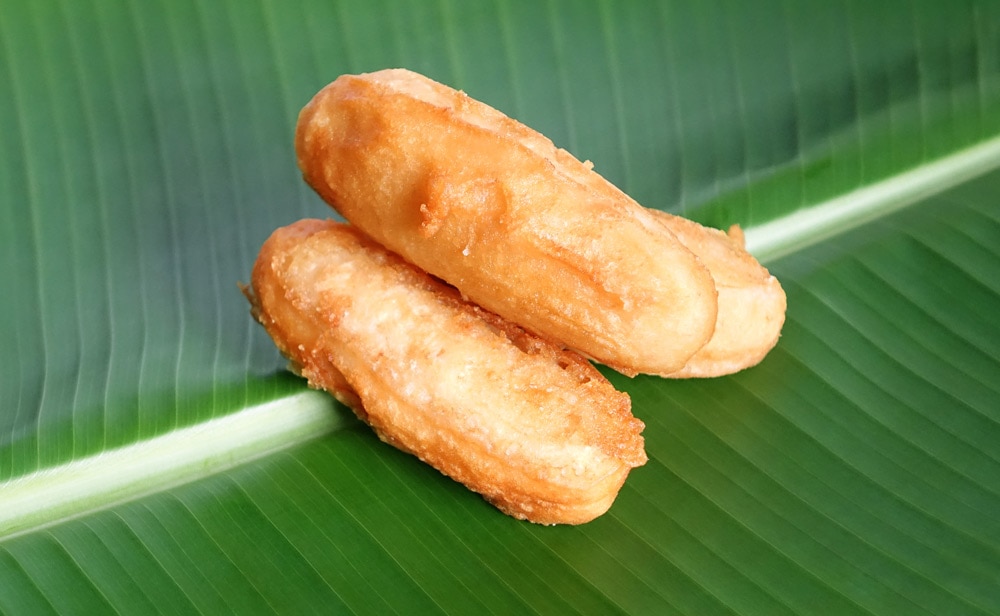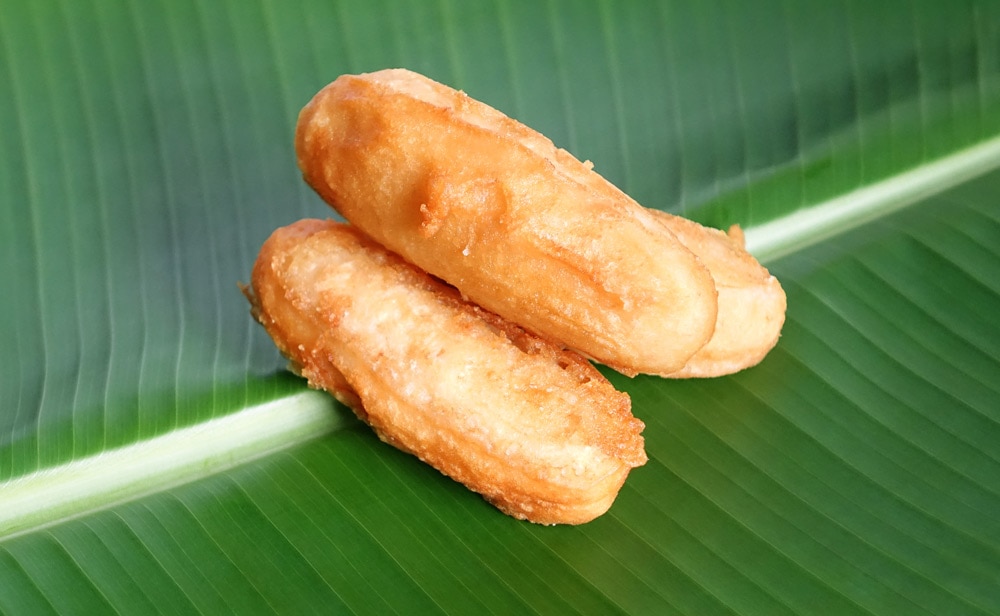 Banana Fritters
By azu Desserts
August 12, 2010
Prep: 35 mins
Cook: 10 mins

35 mins

10 mins

45 mins

Yields: 6 Servings
Directions
1Sift flour and cinnamon together into a large bowl. Stir in sugar.
2Make a well in the centre. Add egg and soda water. Whisk until a smooth batter forms.
3Cover and refrigerate for 30 minutes.
4Pour oil into a large, non-stick frying pan until 5mm deep and heat the oil.
5Dip 1 piece of banana at a time into batter and allow excess batter to drain.
6Fry in batches, for 1 to 2 minutes each side or until golden and cooked through.
7Drain on paper towels and serve.