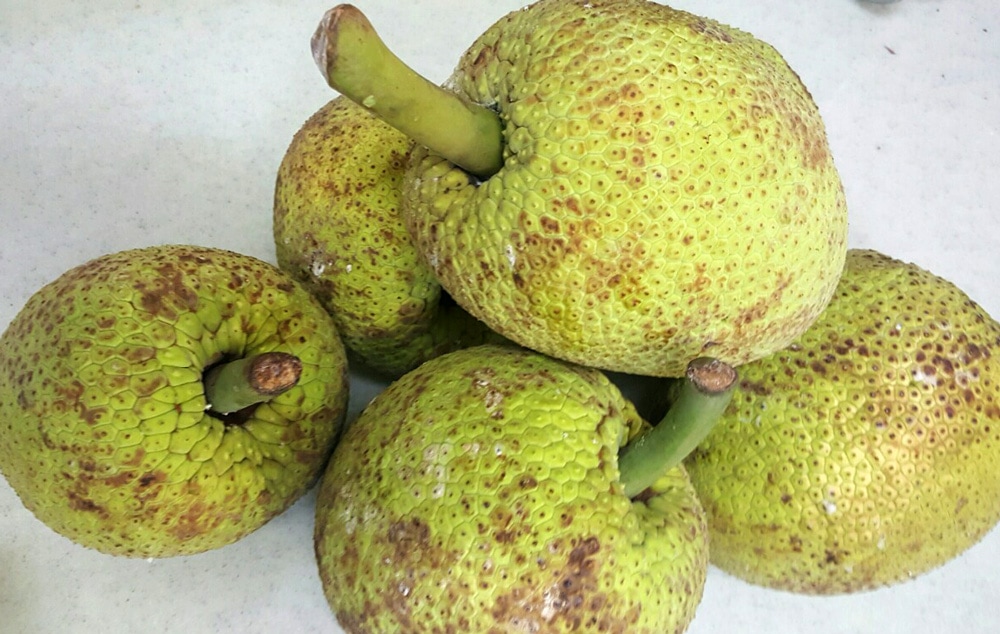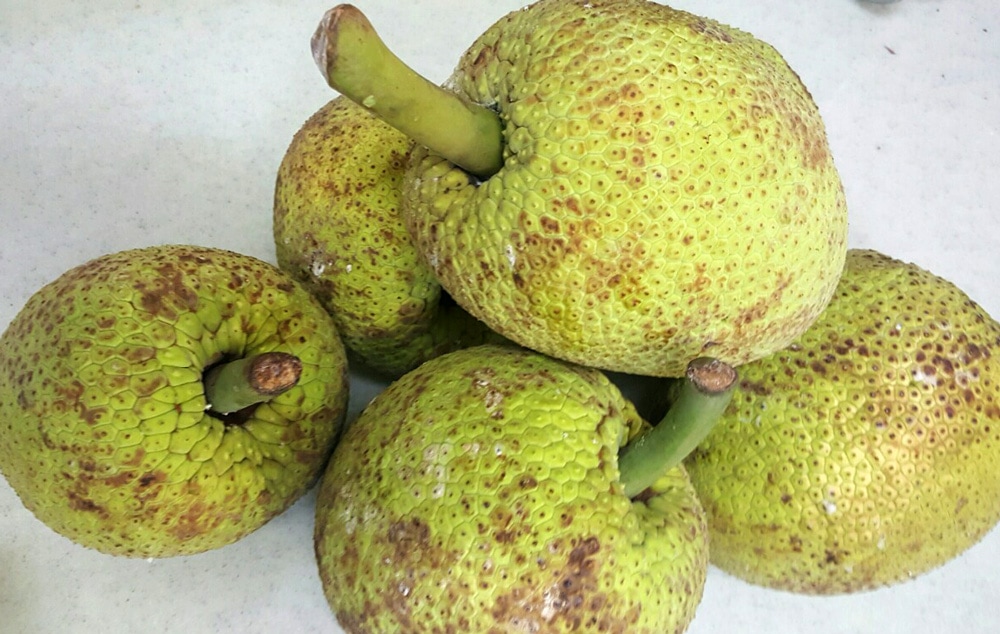 Banbukeylu kanney dhelonu (breadfruit curry)
By azu Curries
August 12, 2010
Banbukeylu kanney dhelonu (breadfruit curry)
0
5
0
Prep: 30 mins
Cook: 1 hr

30 mins

1 hr

1 hr 30 mins

Yields: 8 - 10 people
Ingredients
3 breadfruits – cored and diced into about 1 inch cubes
5 pieces of Pandan (rampe/raambaa) leaves – cut into about ½ inch pieces
1 Scotch Bonnet (githeyo mirus) – chopped
2½ cups smoked tuna – diced/sliced (substitute: 2 cans Light meat tuna chunks)
5 cloves garlic – pressed/grated/very finely chopped
Water (enough to rise about 1 inch over the diced breadfruit in the pan)
Directions
1Bring water to the boil. Add breadfruit. Let boil for about 5 minutes, take out any froth that forms.
2Add everything else EXCEPT the coconut milk and boil on low heat.
3Once all the breadfruit are well cooked (soft enough to mash with the spatula), add the coconut milk and simmer for 2-3 minutes.
4Serve hot with rice