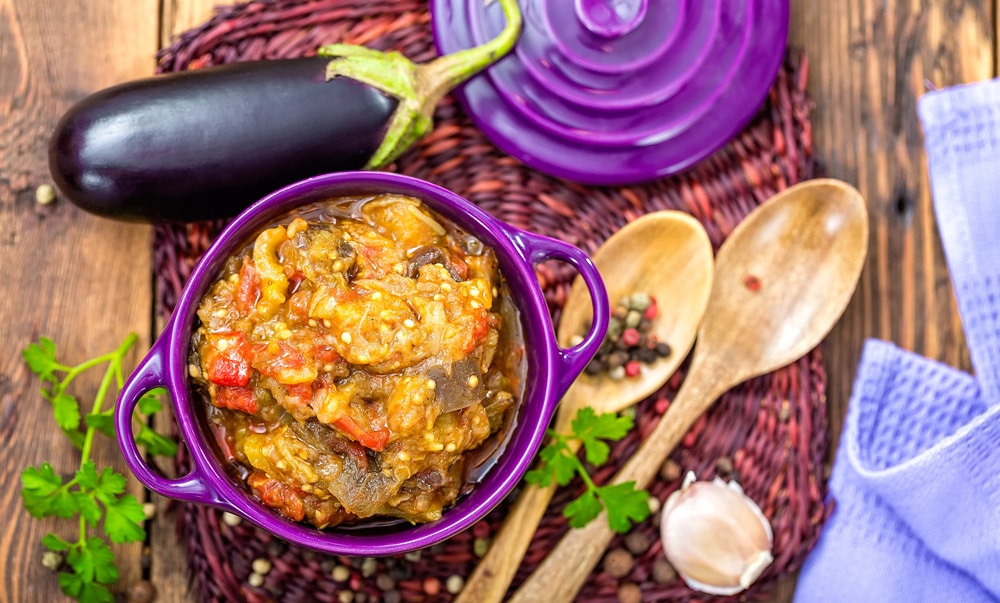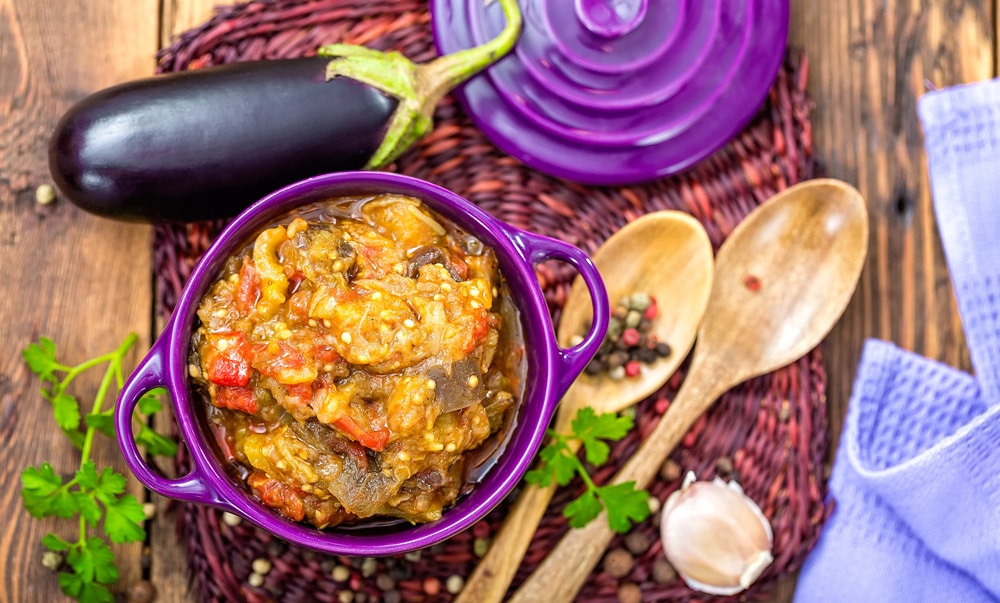 Bashi hiki riha – Aubergine / Eggplant curry
By azu Curries
August 12, 2010
Bashi hiki riha – Aubergine / Eggplant curry
0
5
0
Prep: 5 mins
Cook: 25 mins

5 mins

25 mins

30 mins

Yields: 2 Servings
Ingredients
500 g aubergine/eggplant – diced into about 1 inch cubes
2 cup onion – diced into about 1 inch cubes
3 cloves garlic – pressed/grated/very finely chopped
1 Scotch Bonnet (githeyo mirus) – finely chopped
Directions
1Deep fry the aubergine/eggplant on medium heat until crispy and brown. Leave aside.
2Heat the 4 tbsp oil and sauté the onions, garlic, ginger, curry leaves and mustard seeds.
3Add the fried aubergine/eggplant, cardamom seeds and pepper. Toss. Add the chili powder, curry powder and salt and stir.
4Simmer for about 2 minutes, stirring occasionally.
Note
1add 2 tbsp of smoked, dried tuna (sliced/chopped) for additional flavor.