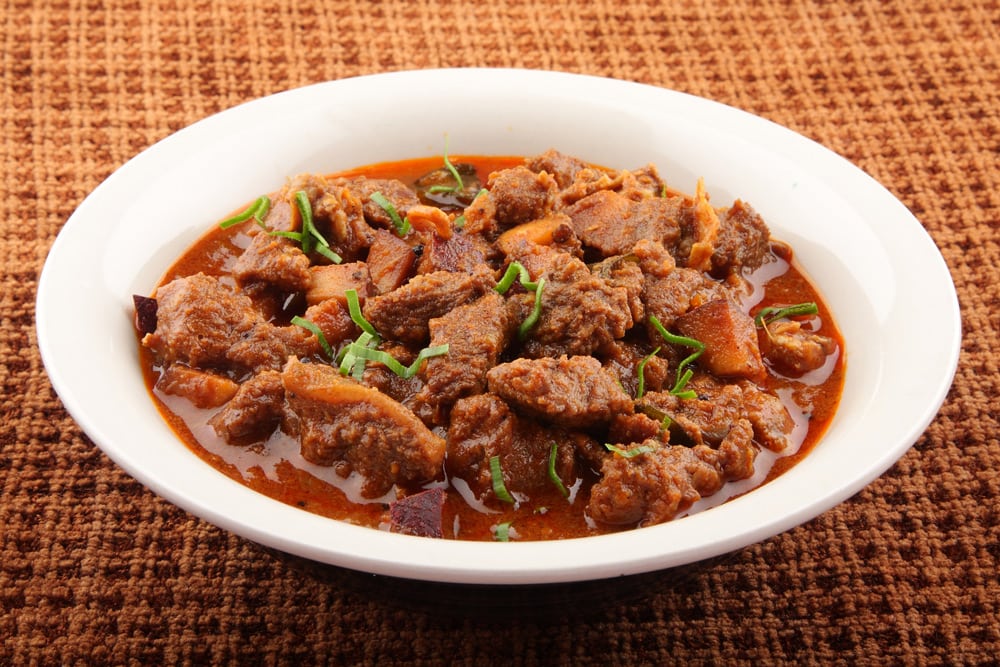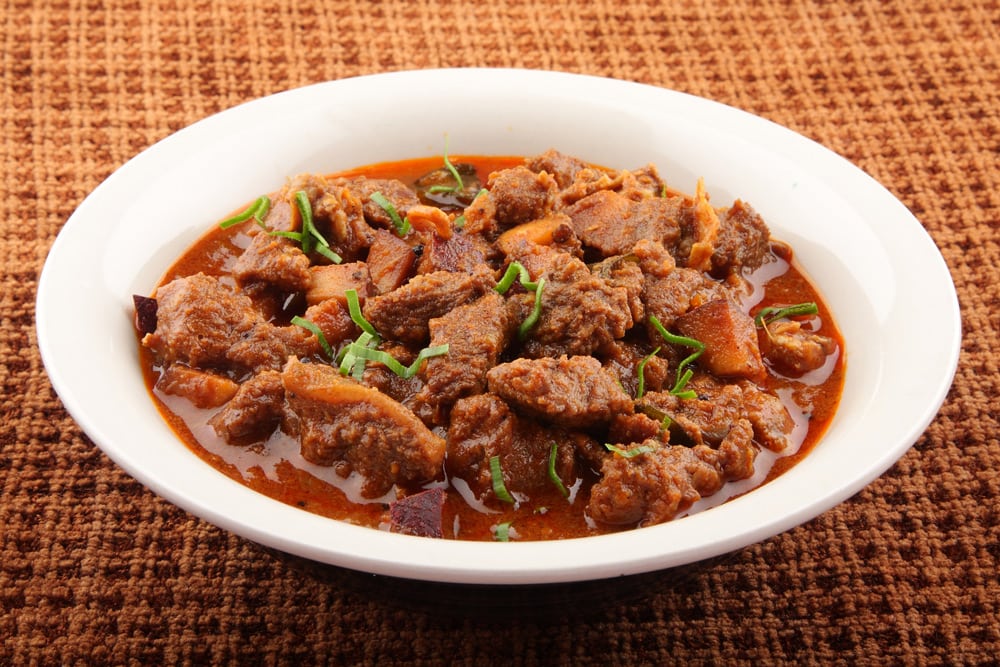 Beef Curry
By azu Curries
August 13, 2010
Prep: 10 mins
Cook: 45 mins

10 mins

45 mins

55 mins

Yields: 4 Servings
Ingredients
500g chuck steak – cut into about 3 cm cubes
½ tsp black pepper – coarsely ground
2 cloves garlic – pressed/grated/very finely chopped
1 Scotch Bonnet (githeyo mirus) – finely chopped
Directions
1Combine coriander, cumin, turmeric, pepper, chili powder, garlic, ginger and lemon juice in a bowl to form a paste. Set aside.
2Heat oil in a large saucepan over high heat.
3Add half the beef. Cook, stirring, for 2 to 3 minutes, or until browned. Transfer to a bowl. (This may have to be done in 2 batches) Reduce heat to medium.
4Sauté the onions, curry leaves, Scotch Bonnet and cardamoms. Add spice paste. Cook for 1 minute.
5Return beef to saucepan. Add the vinegar and cook, stirring, for 1 minute, or until meat is coated with paste.
6Add tomato paste and bring to the boil. Reduce heat to low. Cover. Cook for about 30 minutes, or until beef is tender. Remove lid.
7Cook, uncovered, for a further 15 minutes, or until sauce has reduced and thickened slightly.