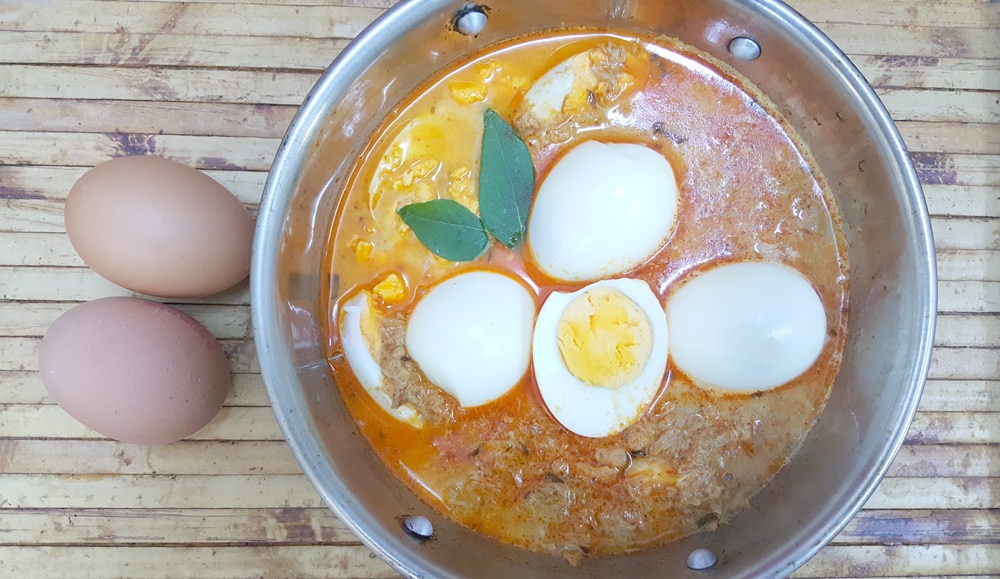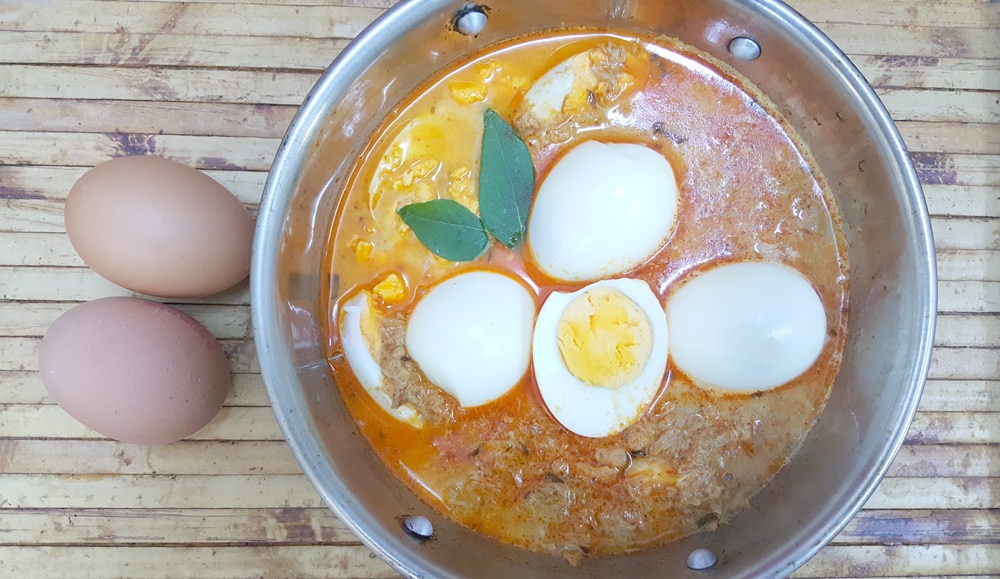 Bis Riha (Egg Curry)
By maldivescook Curries
June 15, 2016
Bis Riha (Egg Curry)
5
0
5
0
Prep: 10 mins
Cook: 20 mins

10 mins

20 mins

30 mins

Yields: 4 - 5 people
Ingredients
1 Onion (medium and sliced thin)
2 Green chilies, (cut in half lengthwise)
Directions
1Boil the eggs for 8 minutes and peel the cooked eggs, prick them all over with a toothpick.
2Heat the oil in a pan and fry the eggs until golden and drain them on a paper towel. (you could skip this step).
3In a pan heat 1 tsp oil. Toss in onions, garlic, curry leaves and pandan leaf. Sautee until the onions turn light brown.
4Add the rest of the ingredients except the milk. Simmer for 5 minutes and add the milk.
5Add Salt
6Add the eggs and continue to cook for 5 more minutes.
7Serve with roshi or farata