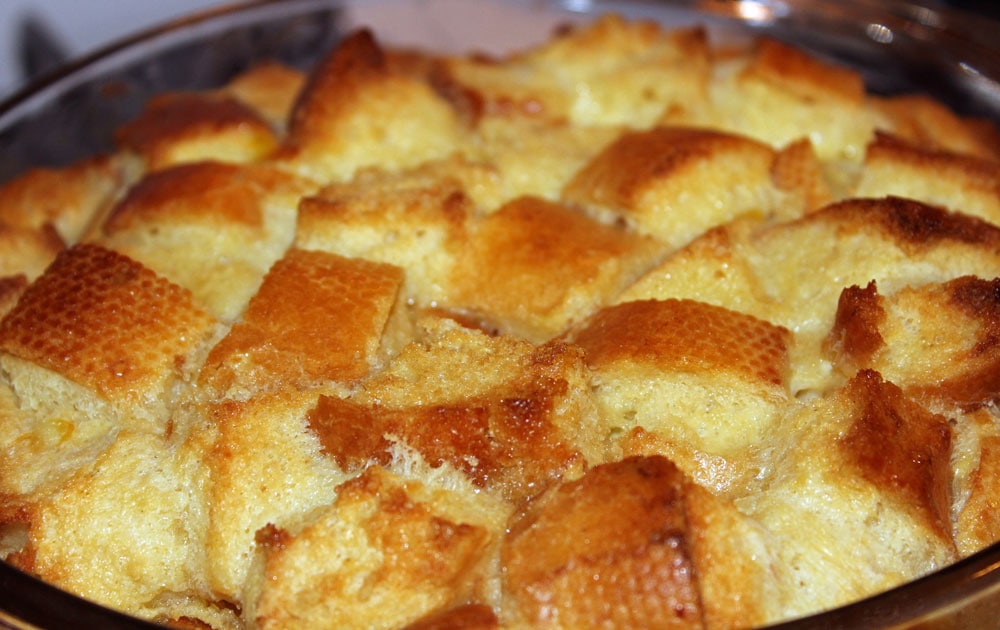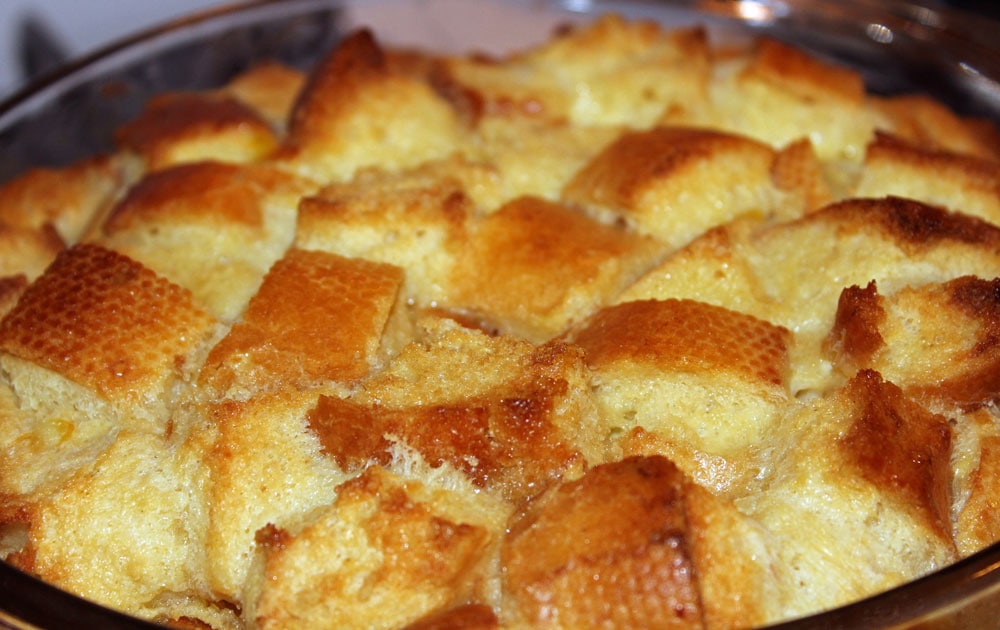 Bread Pudding
By maldivescook Desserts
June 23, 2016
Prep: 10 mins
Cook: 40 mins

10 mins

40 mins

50 mins

Yields: 6 Servings
Directions
1Preheat oven to 350°F.
2Butter both sides of bread slices and toast the slices on both sides.
3Combine eggs, milk, sugar, vanilla extract and cinnamon. Mix well.
4Take a casserole dish and grease with butter.
5Break up toasted bread, and arrange in the casserole dish.
6Pour egg mixture over bread.
7Bake 40 minutes. Serve hot or cold.
For extra flavor add 1/3 Cup golden raisins to the mixture
To make the raisins plump, soaked them in hot water for 20 minutes