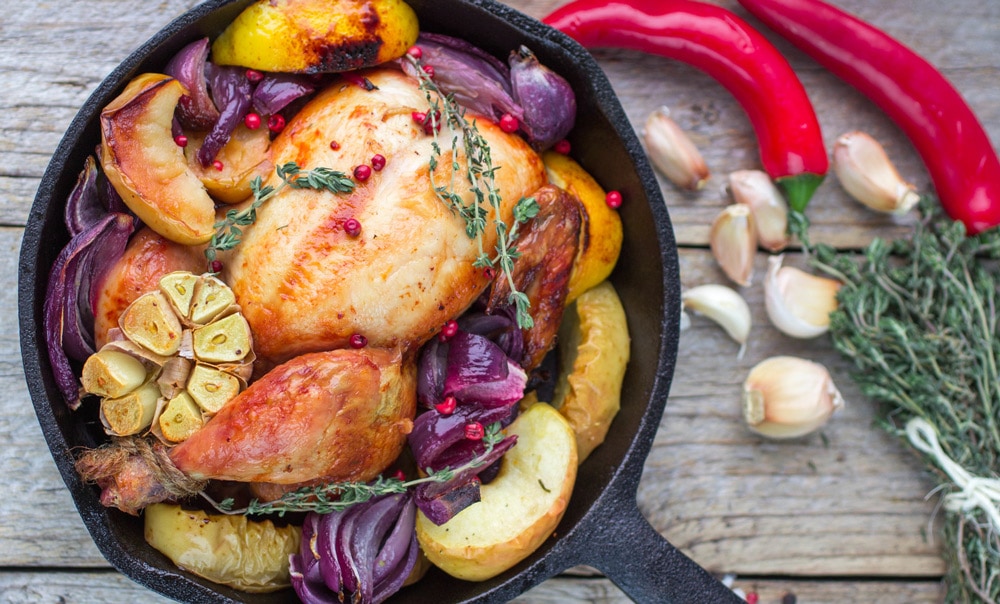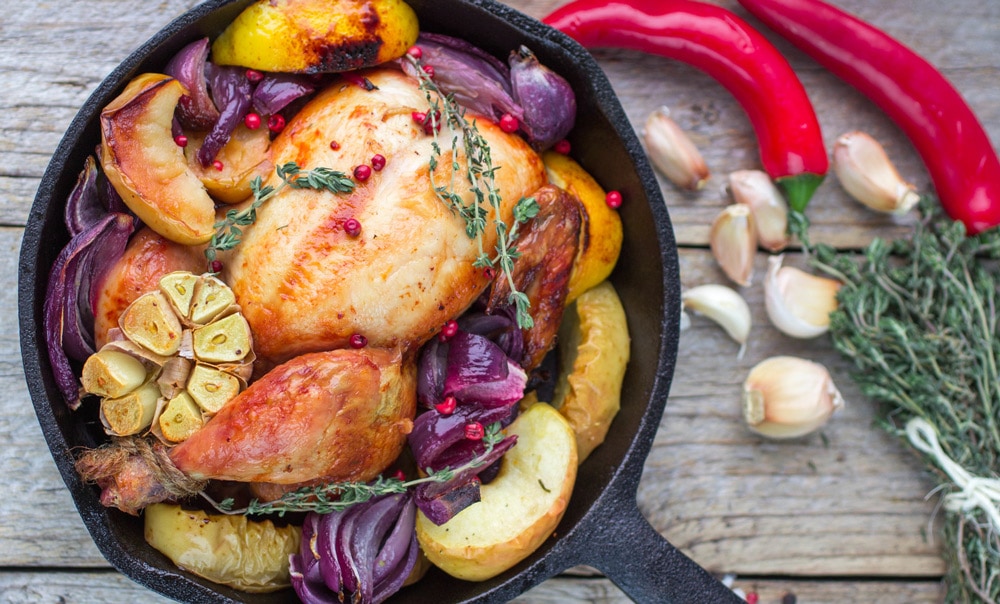 Chicken Casserole
By maldivescook Curries
August 14, 2010
Prep: 15 mins
Cook: 50 mins

15 mins

50 mins

1 hr 5 mins

Yields: 4 - 6 people
Ingredients
3 medium potatoes – diced into 1 inch pieces
2 large chicken breasts – quartered and skinned
1 green pepper – sliced into 1 inch pieces
1 cup mashed Italian plum tomatoes or leftover tomato sauce
Freshly milled pepper to taste
3 tablespoons parmigiano cheese – grated
Directions
1Preheat oven to 190˚C (gas mark 5 / 375 ˚F).
2Steam potatoes for five minutes and set aside.
3Wash chicken and pat dry with paper towels.
4Oil baking pan with olive oil. Put chicken breasts in pan, skinned side down.
5Place steamed potatoes around the chicken, being sure that they are on the bottom of the pan to catch cooking juices.
6Distribute garlic, green pepper and onion evenly over chicken and potatoes.
7Ladle tomato sauce over casserole. (If sauce is thick, add ¼ cup water.) Sprinkle fennel seeds and oregano on top, and cover with liberal grating of fresh pepper. Sprinkle the cheese over all and cover with tin foil.
8Bake for ½ hour in preheated oven. Remove foil and turn the potatoes. Season with salt and baste with the cooking liquid.
9Bake another 15 – 20 minutes uncovered.
Note:
1This recipe for chicken Casserole calls for skinless chicken breasts, but you may want the additional flavor from the skin. If you do, brown the pieces in a skillet before putting in the casserole.