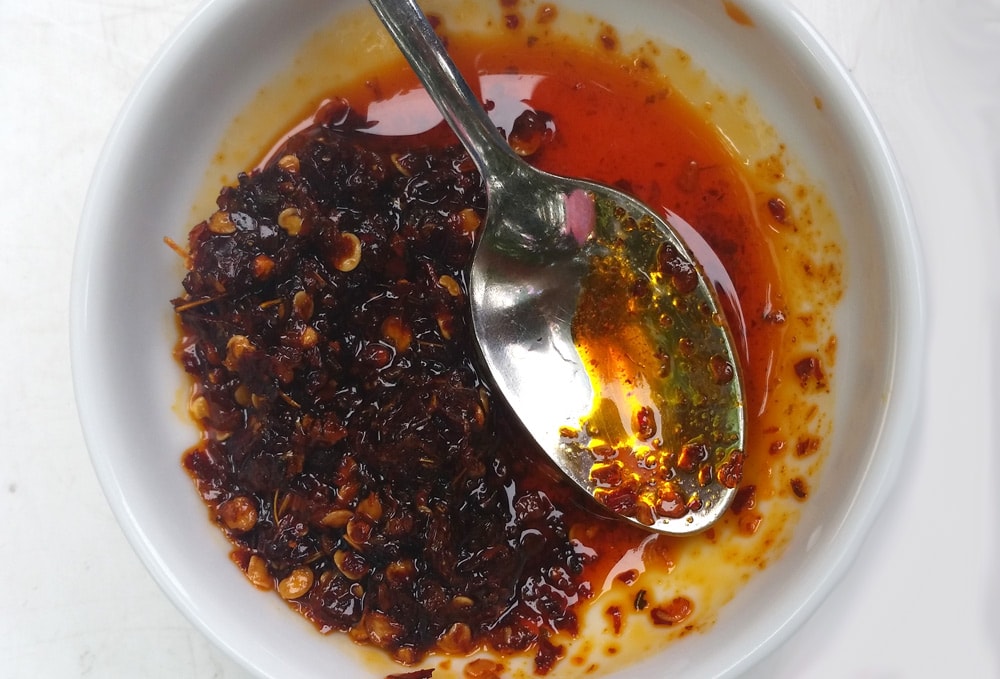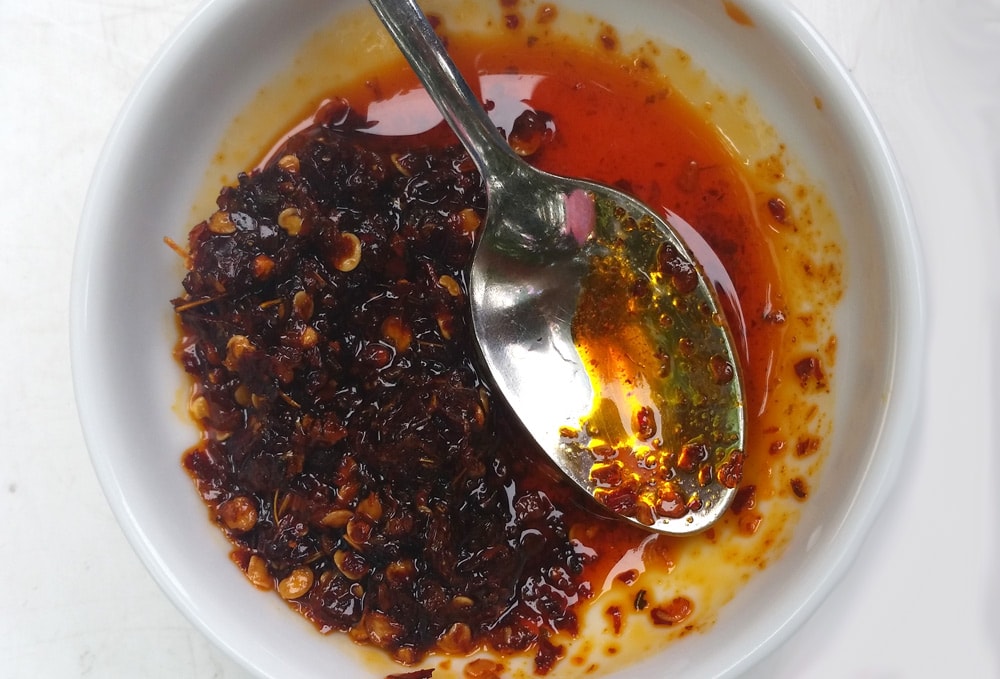 Chili Paste
By maldivescook Curries
June 13, 2016
Spice up any meal with this tasty recipe
Prep: 5 mins
Cook: 2 hrs 30 mins

5 mins

2 hrs 30 mins

2 hrs 35 mins

Yields: 1 Jar
Directions
1In a saucepan, simmer oil with garlic, ginger, and a the rest of dried spices.
2Keep the garlic and ginger just fizzing over low heat, making sure neither goes brown or burn
3Keep cooking until the oil is deeply fragrant (about 2 hours)
4In a steel mixing bowl, add the ground chilies (hiki mirus), the sichuan pepper, salt, and soy sauce. Stir to combine.
5When the infused oil is ready, turn the heat up to high, and when the ginger and garlic are furiously fizzing, pour the oil through a sieve into the dried chili mixture until the mixture is completely covered.
6Serve with any meal
Sichuan pepper is optional
Instead of canola oil use any oil which is low in saturated fat and high in unsaturated fats.