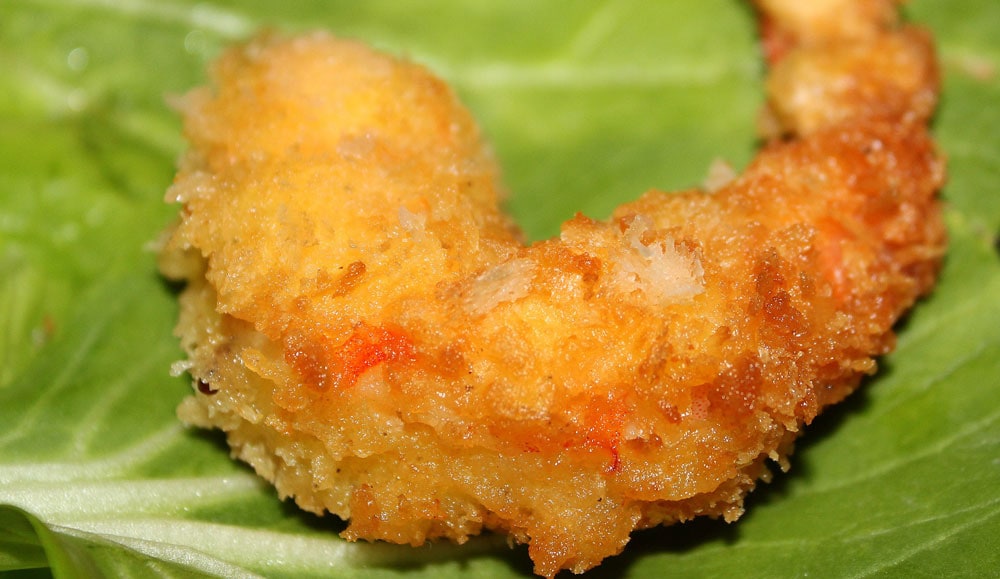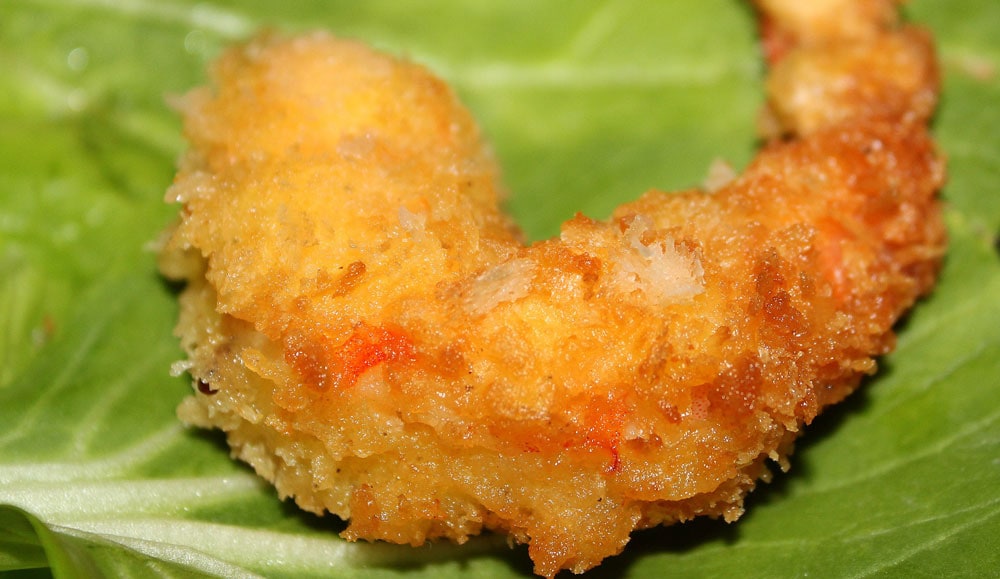 Chilli salt prawns
By azu Snacks
August 11, 2010
Prep: 10 mins
Cook: 10 mins

10 mins

10 mins

20 mins

Yields: 12 Servings
Directions
1Combine the plain flour, rice flour, salt, white pepper and chili powder in a bowl.
2Preheat oven to 160°C. Line a baking tray with 5 layers of paper towel.
3Place the oil in a large saucepan or wok. Heat over medium heat (when the oil is ready a cube of bread will turn golden brown in 10 seconds).
4Place one-quarter of prawns in the flour mixture. Toss to coat. Shake off excess. Add to the oil and cook, stirring, for 1 minute or until golden.
5Use a slotted spoon to transfer to the lined tray. Place in oven to keep warm.
6Repeat, in 3 more batches, with flour mixture and remaining prawns.