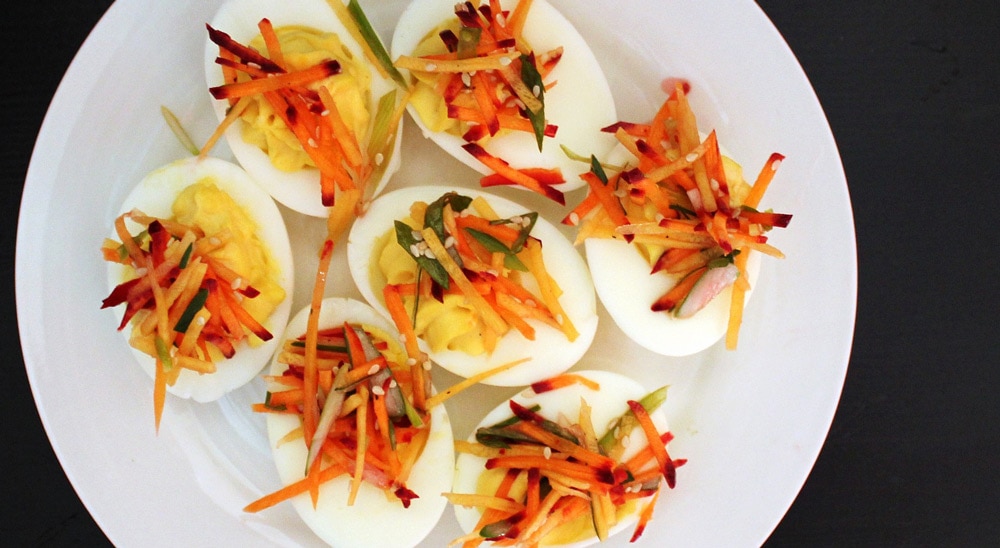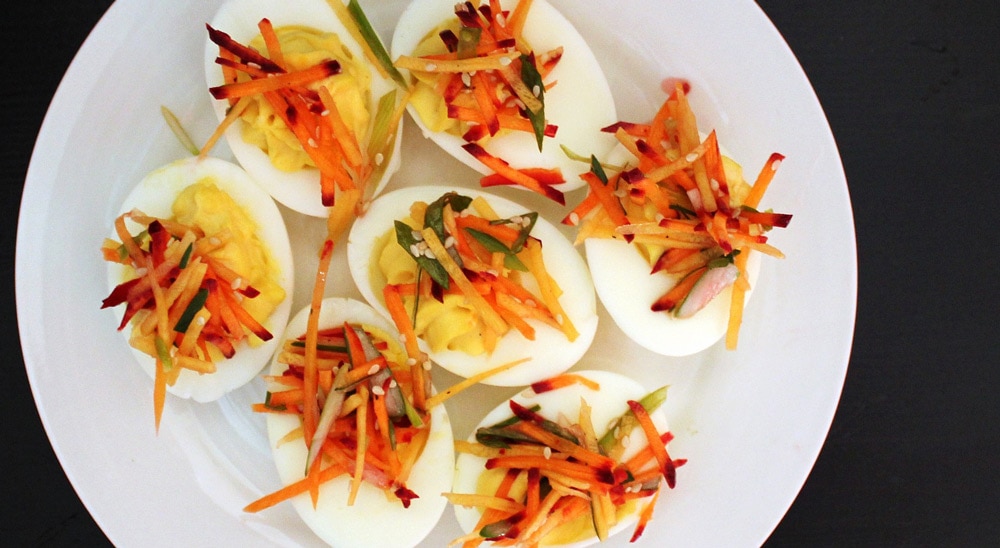 Devilled Eggs
By azu Snacks
August 9, 2010
Prep: 30 mins

30 mins

30 mins

Yields: 6 Servings
Directions
1Place the eggs into a saucepan in a single layer and fill with water to cover the eggs by 1 inch.
2Bring the water to a boil over high heat. Remove from the heat and let the eggs stand in the hot water for 15 minutes.
3Drain. Cool the eggs under cold running water. Peel once cold.
4Halve the eggs lengthwise and scoop the yolks into a bowl.
5Mash the yolks with a fork.
6Stir the mayonnaise, spicy brown mustard, hot mustard, sugar, salt, and pepper into the yolks until well combined.
7Spoon into icing nozzle/bag (alternative: use a re-seal-able plastic bag, snip a corner off the plastic bag once you spoon in the mixture).
8Squeeze the yolk mixture into the egg halves, place an olive on top of each.
Tip
1Stirring the water in a circular motion while it is boiling will ensure that the yolk remains in the center of the egg.