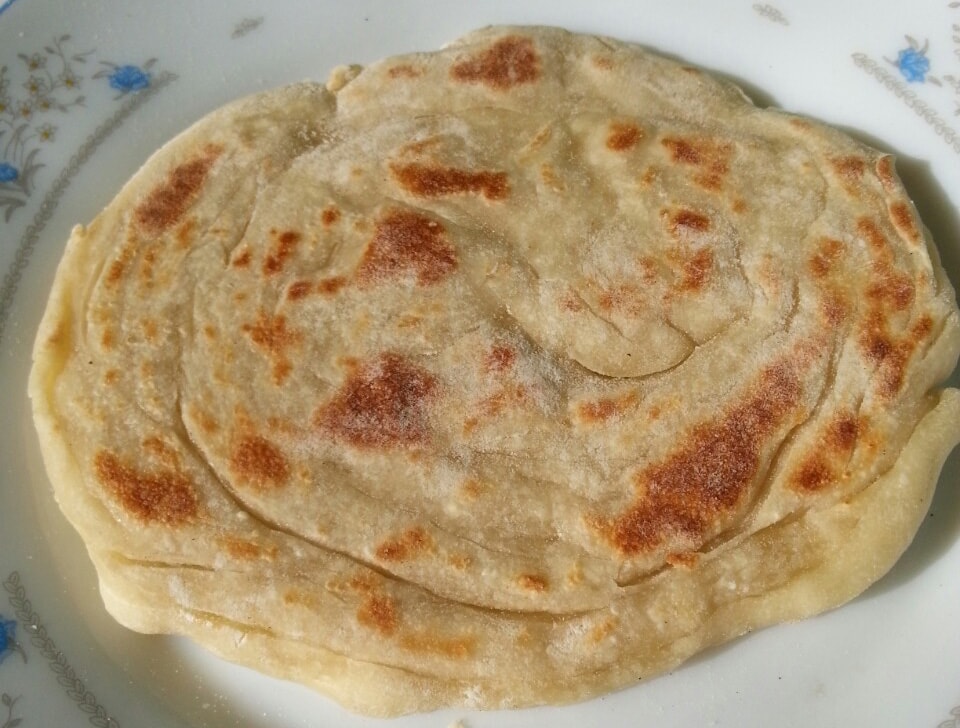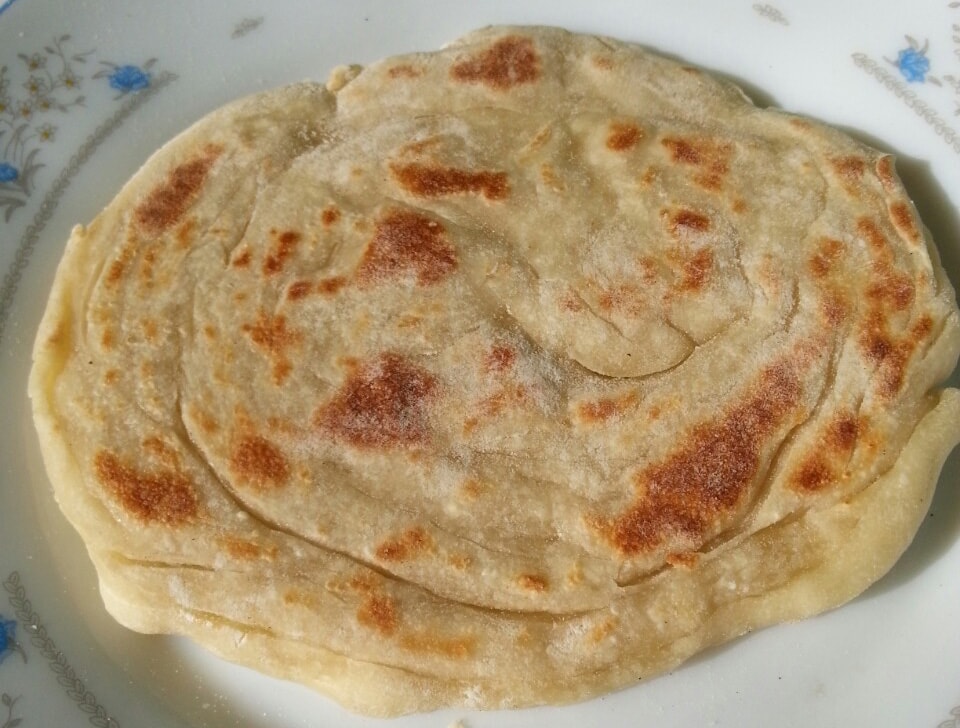 Faratta
By azu Breads
August 14, 2010
Prep: 1 hr
Cook: 20 mins

1 hr

20 mins

1 hr 20 mins

Yields: 3 - 4 people
Directions
1Add the baking powder, baking soda, salt, eggs and ghee to the flour and mix well.
2Pour water gradually and knead to form a soft dough.
3Add 2 tbsp oil and knead for about 20 minutes.
4Add the remaining 3 tbsp oil and knead, then let stand for about 2 hours.
5Again beat and knead the dough for another 10 minutes. Divide the dough into big lime-sized balls.
6Dust each ball with dry flour and using a rolling pin, roll it into as thin a circle as you can.
7Spread 1 tsp of oil on it. Fold one from one side, first in, then out, until the circle becomes a strip. Beat slowly and stretch it gently.
8Brush some oil in your hands, hold one end and roll the other end making a spiral.
9Brush a little oil on and keep aside for about 30 minutes. Do the same with all the dough balls.
10Heat a shallow frying pan.
11Using the rolling pin, roll out each spiral into thick, flat circles.
12Spread ½ teaspoon oil in the pan and place one farata dough.
13Cooking over a medium heat, when one side turns a light golden brown, turn over and cook other side with another ½ teaspoon oil.
14Stacked the cooked ones on a plate. Serve warm.