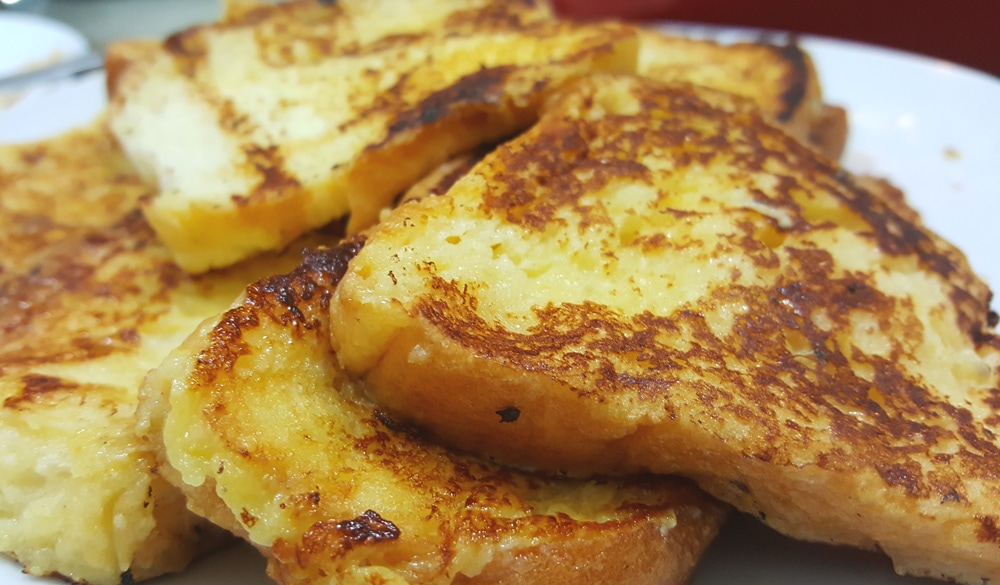 Total Time25 minsPrep Time10 minsCook Time15 mins
Ingredients
1 tsp nutmeg (thakuvah) – ground
Directions
[timer length=25]25 Minutes[/timer]
1
In a large mixing bowl, beat the eggs.
2
Add the milk, brown sugar and nutmeg stirring well to combine.
3
Soak bread slices in the egg mixture until saturated.
4
Heat a lightly oiled frying pan over medium high heat.
5
Brown slices on both sides, sprinkle with cinnamon and serve hot.