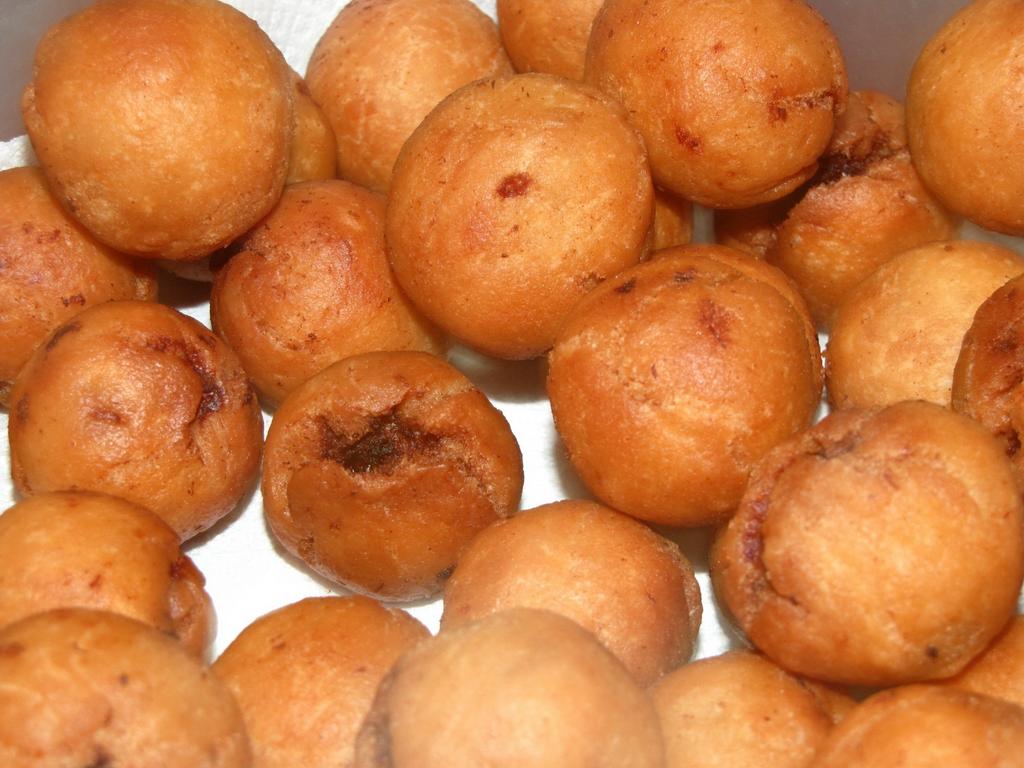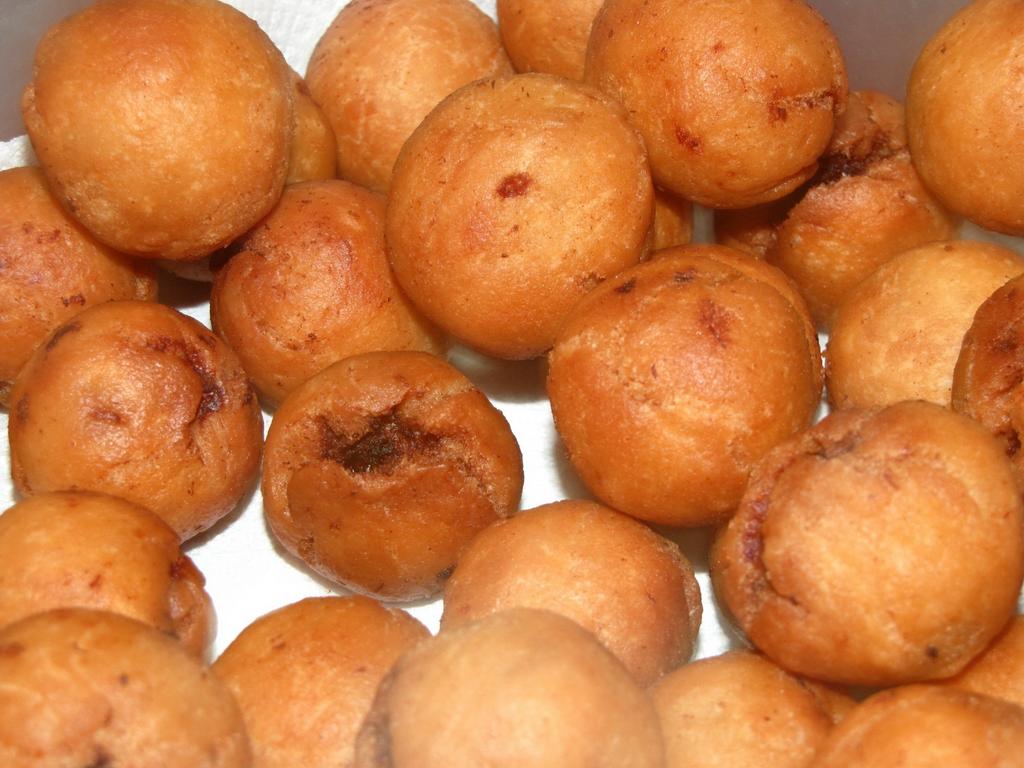 Gulha
By azu Snacks
August 9, 2010
Prep: 30 mins
Cook: 15 mins

30 mins

15 mins

45 mins

Yields: 4 - 6 people
Ingredients
Filling:
1 cup smoked tuna – diced/sliced (substitute: 1 can Light meat tuna chunks)
1/4 cup coconut – scraped/grated
1/2 Scotch bonnet (githeyo mirus) – finely chopped
1/4 cup curry leaves – finely chopped
1cloves garlic – pressed/grated/very finely chopped
Dough:
Frying
Directions
1Squash the onions, garlic, ginger, curry leaves, chilies, lemon juice, turmeric powder and salt.
2Add the tuna and coconut, and mix into a thick paste-like mixture.
3Shape the mixture into small marble-sized balls.
For the dough
1Add the oil and salt into the flour.
2Add warm water and knead until you have a dry, smooth dough. Add the water gradually to make sure the dough does not turn out too sticky.
3Shape the pieces of dough into cups and place filling inside; then close the cups and smooth into balls.
4Deep fry over medium/low heat until brown and crisp.