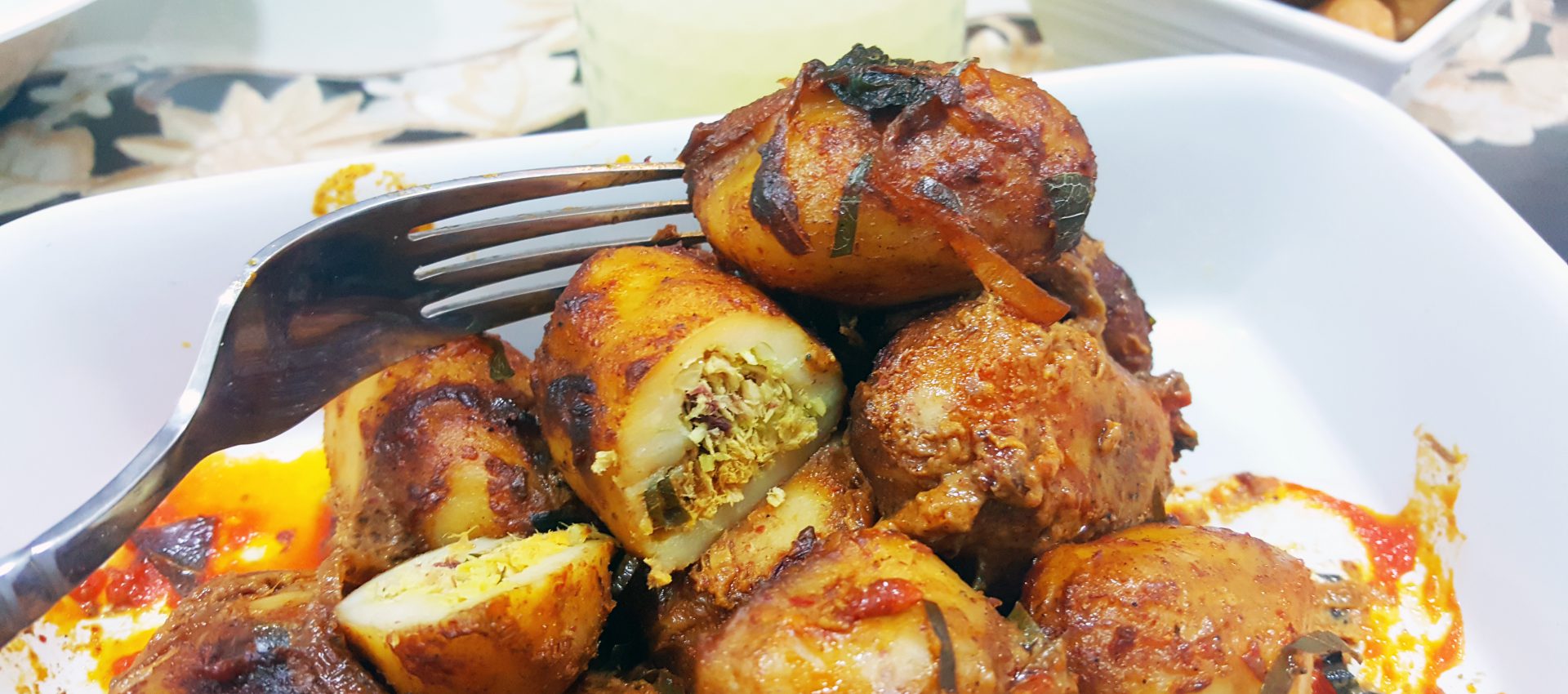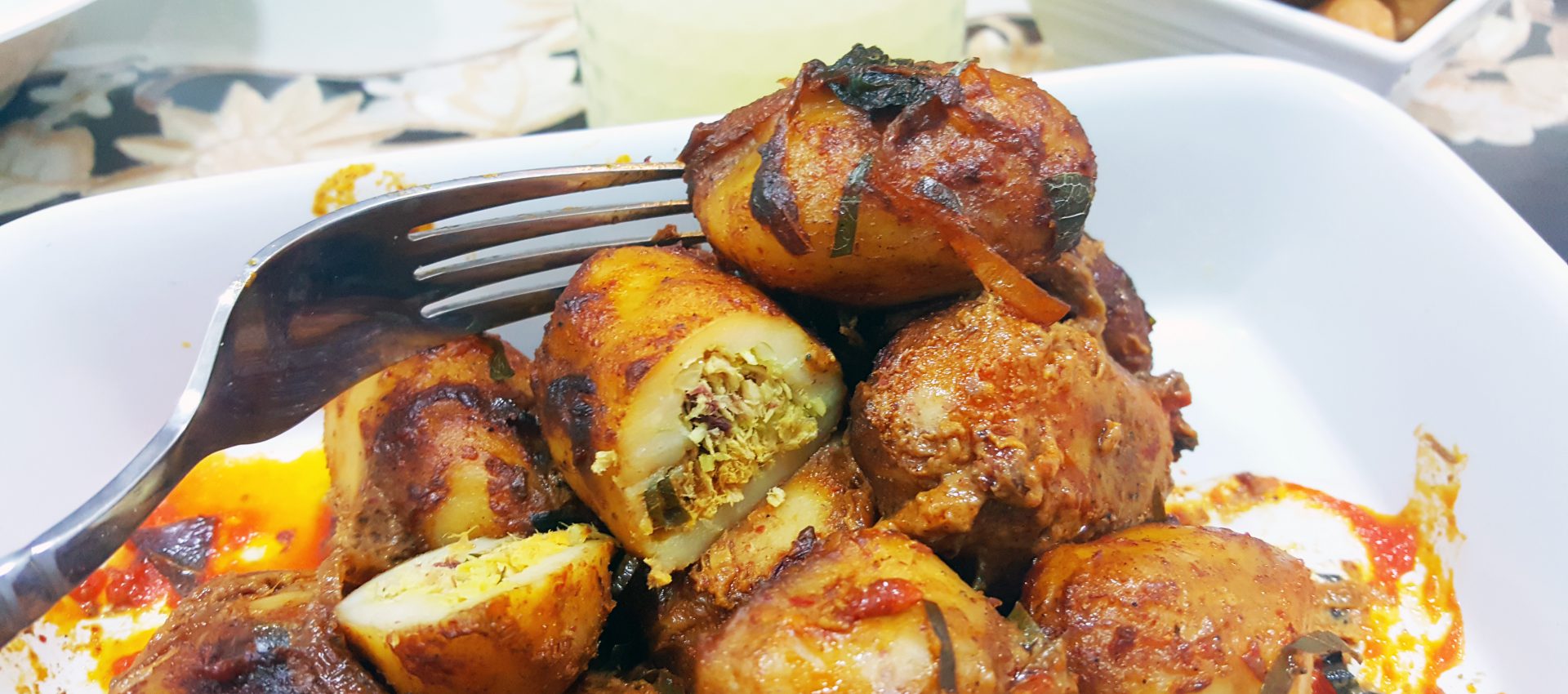 Havaadhulee Bis
By azu Snacks
August 9, 2010
Prep: 30 mins
Cook: 20 mins

30 mins

20 mins

50 mins

Yields: 6 - 8 Servings
Ingredients
Filling:
3 cups smoked tuna – diced/sliced (substitute: 3 cans Light meat tuna chunks)
1 cup coconut – scraped/grated
2 Dorset Naga (Chinese capsicum/ ghost chili/githeyo mirus) – finely chopped
⅓ cup curry leaves – finely chopped
5 cloves garlic – pressed/grated/very finely chopped
Dough:
Curry paste:
½ cup coconut cream/milk (thick)
2 tbsp Maldivian curry powder/paste
2 cloves garlic – pressed/grated/very finely chopped
Directions
1Squash the onions, garlic, ginger, curry leaves, chilies, lemon juice, turmeric powder and salt.
2Add the tuna and coconut, and mix into a thick paste-like mixture.
3Shape the mixture into small ovals.
4For the dough – add the egg, oil and salt into the flour. Then add warm water and knead until you have dry, smooth dough. Add the water gradually to make sure the dough does not turn out too sticky.
5Shape the pieces of dough into cups and place filling inside; then close the cups and smooth into ovals.
6Bring to boil about 4 pints (about 8 cups) of water.
7Add the ovals into the boiling water and cook for about 5 – 8 minutes while stirring occasionally.
8While these are being cooked, make the curry.
9Heat the vegetable heat and sauté the onions, garlic, ginger and curry leaves.
10Stir in the curry powder/paste, the chili paste and finally the tomato paste.
11Stir in the coconut cream over a medium flame until the mixture bubbles.
12Once the flour coating on the tuna balls are well cooked, drain and stir them into the curry mixture.