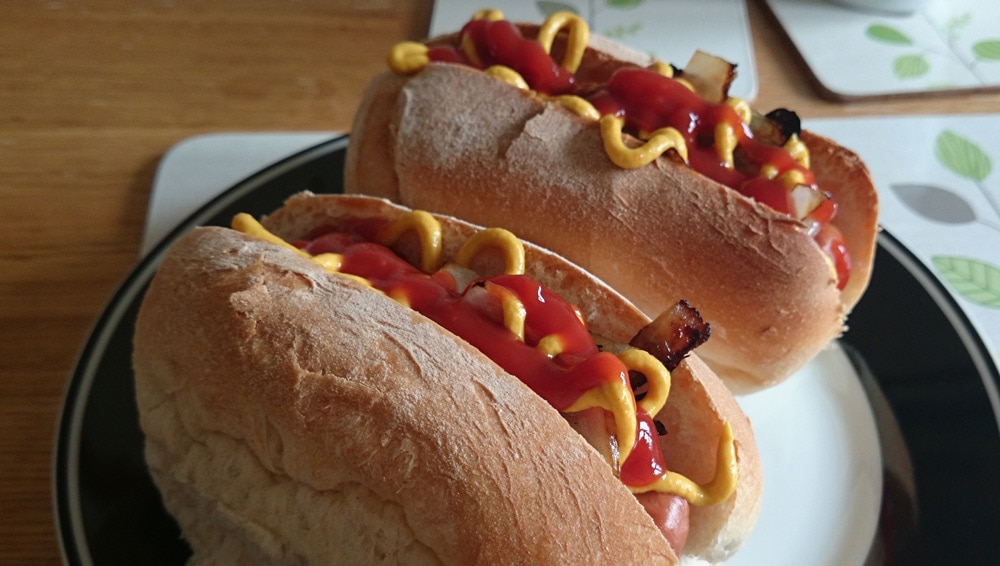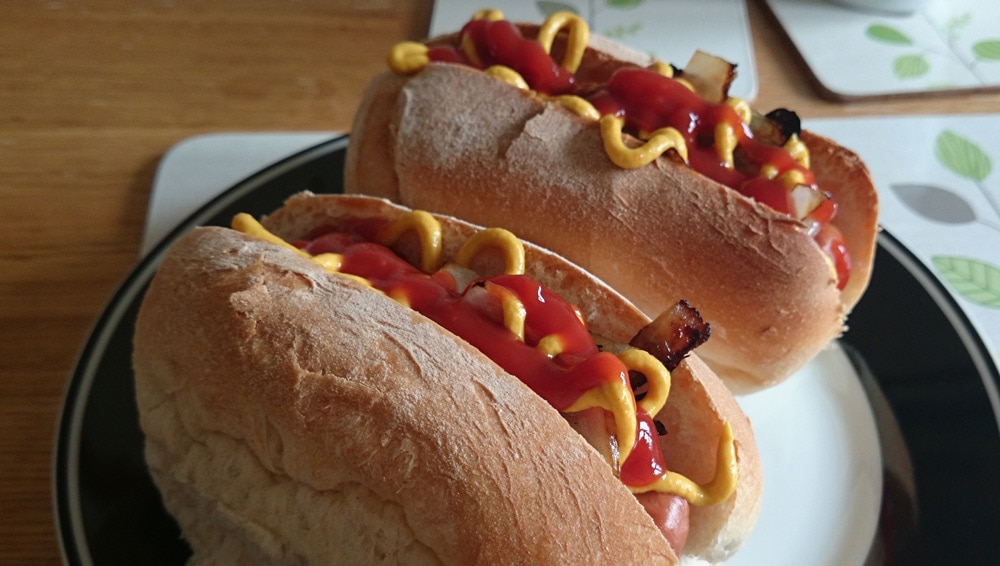 Hotdog
By azu Snacks
August 9, 2010
Prep: 5 mins
Cook: 5 mins

5 mins

5 mins

10 mins

Yields: 5 Servings
Directions
1Make knife marks on the sides of the sausages.
2Heat the vegetable oil and shallow fry the sausages on low heat.
3Take out a slice of about 1 cm width from the top of each hotdog bun.
4Line this wedge in the hotdog buns with tomato sauce.
5Place a sausage in the bun and zig-zag a ribbon of mustard sauce on top of the sausage.
Tip
1Add beef bacon or sauteed mushrooms