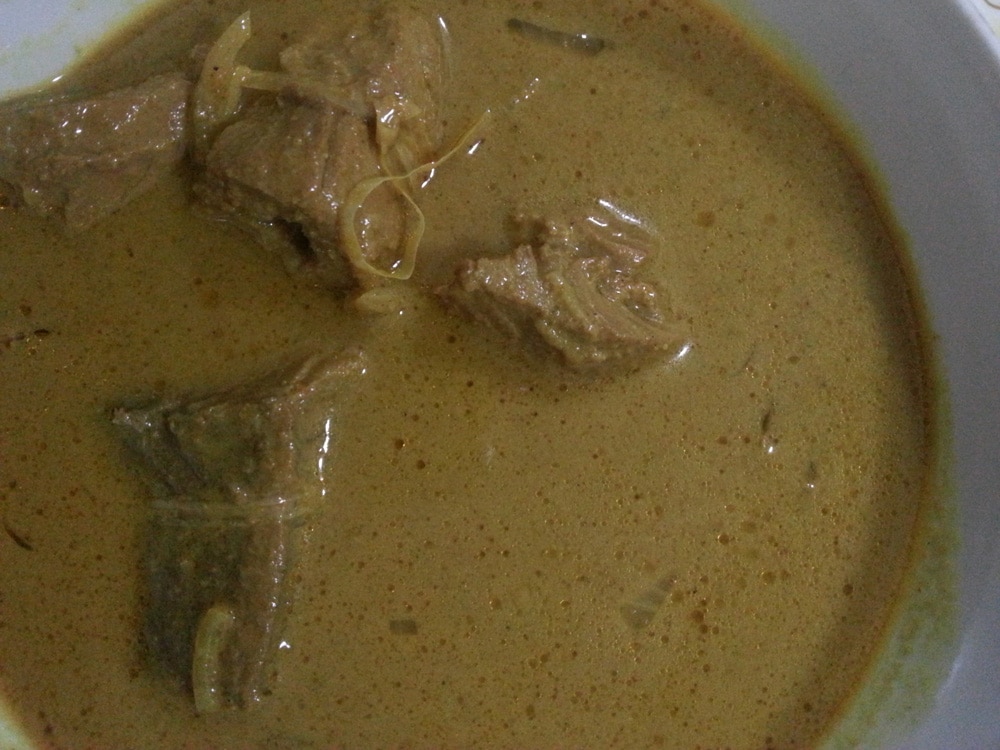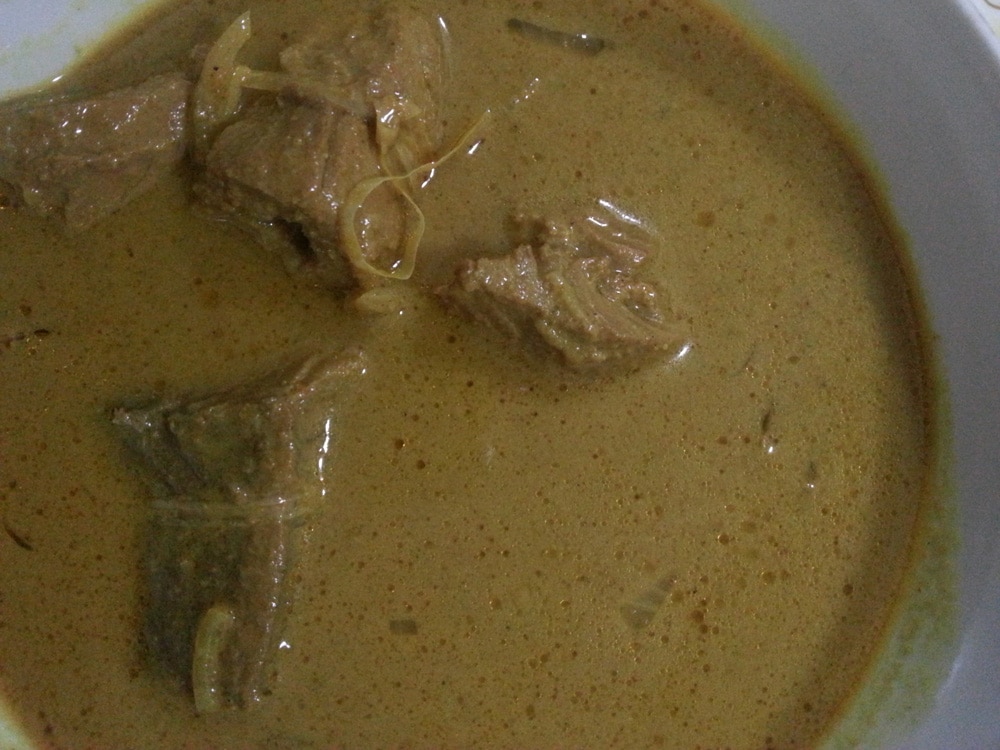 Kandu Kukulhu Riha
By maldivescook Curries
June 11, 2016
Kandu Kukulhu is traditional Maldivian tuna curry
Prep: 1 hr
Cook: 30 mins

1 hr

30 mins

1 hr 30 mins

Yields: 4 - 5 people
Ingredients
Curry Paste
½ of a Scotch bonnet (or any other hot pepper)
1 cinnamon stick (about 2 inches)
For the curry
2 big onions finely sliced (length-wise)
2 pieces Pandan leaf (about 2 inches a piece)
½ of a Scotch bonnet (or any other hot pepper)
2 stick cinnamon (about 1 inch a piece)
Directions
1Process all curry paste ingredients in a food processor and take half of the paste, keep rest for later.
2Cut each tuna loin in to chunks that are about 2 inches long. Then cut each chunk like a Swiss-roll so each piece opens into a strip.
3On each strip of tuna apply generous amount of curry paste on the inside and roll the tuna piece back like a Swiss-roll locking as much curry paste inside and tie the rolled tuna piece with a Pandan leaf strip or secure with a tooth pick.
4Set aside to marinade while you make the curry.
5Heat oil in a wok or pot. Add the onions, curry leaves, chilly, ginger, garlic cinnamon, cardamom and Pandan leaves. Sauté until onions turn golden and crispy. Take a spoon full of the sautéed mixture and put in the coconut cream.
6Over medium heat, add the thin coconut milk, rest of the curry paste into the wok with the sautéed mixture and stir until it dissolves into a curry.
7Add the tuna rolls and cook over medium heat (stirring occasionally) until tuna is cooked and the curry thickens. Season with salt (according to taste).
8Reduce flame to low heat, gently stir in the coconut cream (with the sautéed onion mixture).
9Simmer for a few minutes.
10Serve with rice or roshi