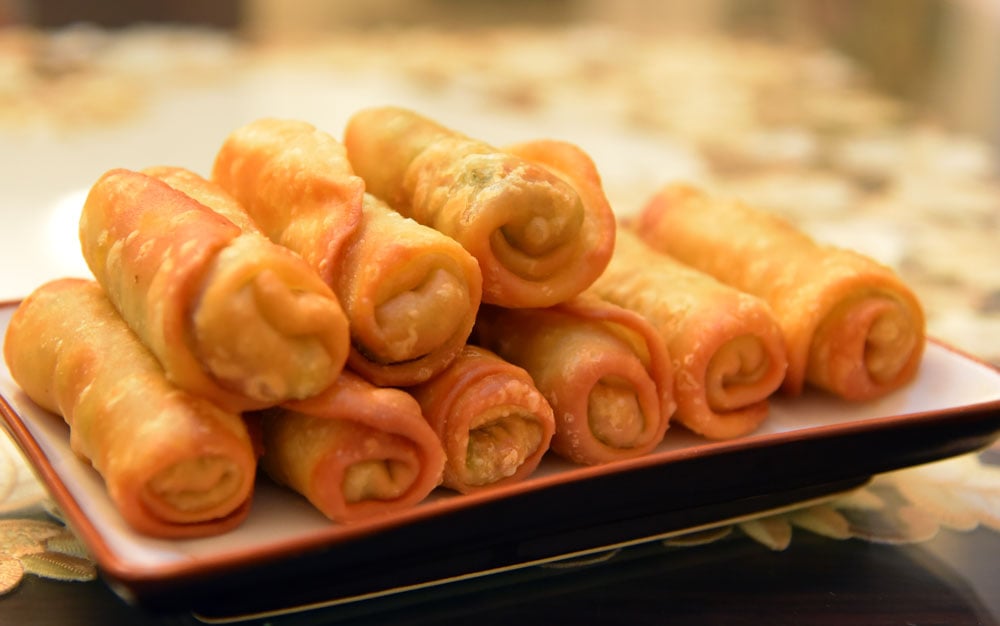 Total Time40 minsPrep Time25 minsCook Time15 mins
Ingredients
Filling
3 cups smoked tuna – diced/sliced (substitute: 3 cans Light meat tuna chunks)
1 Scotch Bonnet (githeyo mirus) – finely chopped
⅓ cup curry leaves – finely chopped
2 cups green peas – drained
1 cup onion – finely sliced
2 cloves garlic – pressed/grated/very finely chopped
Dough
Frying
Directions
[timer length=40]40 Minutes[/timer]
1
Squash garlic, ginger, curry leaves, chilies, lemon juice, salt and half of the onions.
2
Mix the tuna into the mixture.
3
Sauté the rest of the onions and mustard seeds in the vegetable oil.
4
Add the green peas and the previously prepared tuna mixture.
5
Make the dough by mixing all the ingredients for the dough and then adding warm water gradually and kneading until you have a dry, smooth dough.
6
Break the finished dough into small golf ball sized pieces.
7
Using a rolling pin spread each dough ball evenly into circles that are about 3 inches in diameter.
8
Put about 2 teaspoons of the tuna mixture in the center and fold two ends over it. Then roll so that you have a roll of tuna mixture, with both ends closed.
9
Make a thick flour paste (water+flour) to glue the sides of the keemiya to prevent it from opening up during frying.
10
Deep fry, drain and serve.