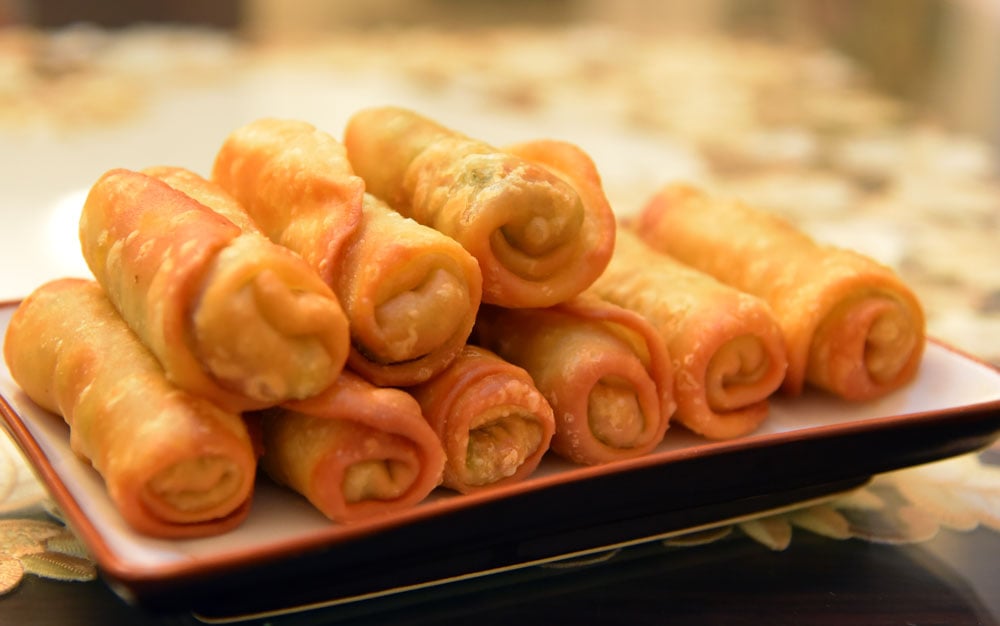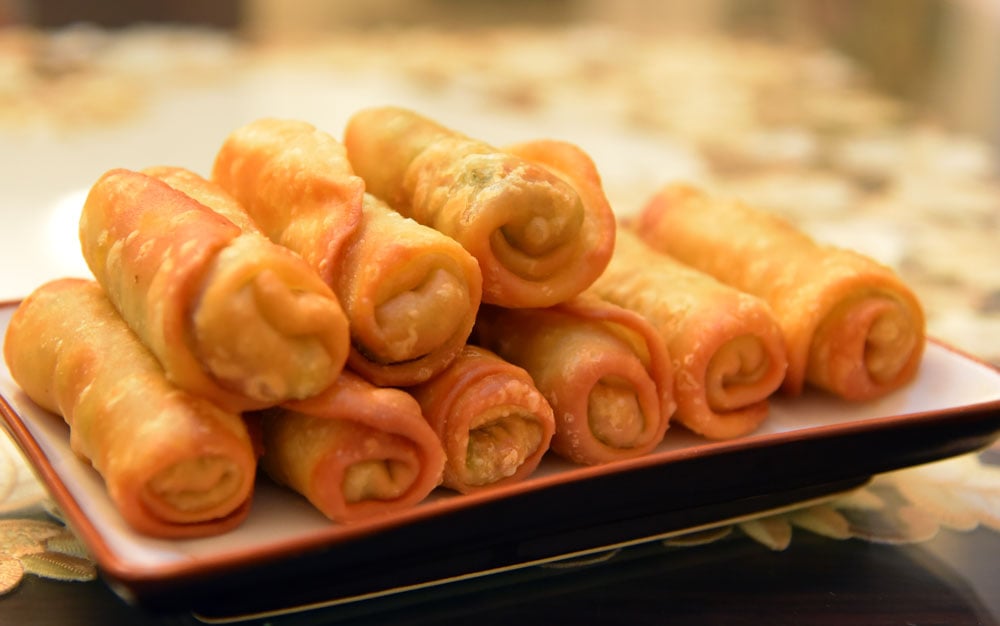 Keemiyaa
By azu Snacks
August 9, 2010
Prep: 25 mins
Cook: 15 mins

25 mins

15 mins

40 mins

Yields: 5 - 8 people
Ingredients
Filling
3 cups smoked tuna – diced/sliced (substitute: 3 cans Light meat tuna chunks)
1 Scotch Bonnet (githeyo mirus) – finely chopped
⅓ cup curry leaves – finely chopped
2 cloves garlic – pressed/grated/very finely chopped
Dough
Frying
Directions
1Squash garlic, ginger, curry leaves, chilies, lemon juice, salt and half of the onions.
2Mix the tuna into the mixture.
3Sauté the rest of the onions and mustard seeds in the vegetable oil.
4Add the green peas and the previously prepared tuna mixture.
5Make the dough by mixing all the ingredients for the dough and then adding warm water gradually and kneading until you have a dry, smooth dough.
6Break the finished dough into small golf ball sized pieces.
7Using a rolling pin spread each dough ball evenly into circles that are about 3 inches in diameter.
8Put about 2 teaspoons of the tuna mixture in the center and fold two ends over it. Then roll so that you have a roll of tuna mixture, with both ends closed.
9Make a thick flour paste (water+flour) to glue the sides of the keemiya to prevent it from opening up during frying.
10Deep fry, drain and serve.
Substitute the tuna with equal amounts of cooked chicken or beef (or any other meat) to make different kinds of keemiya.