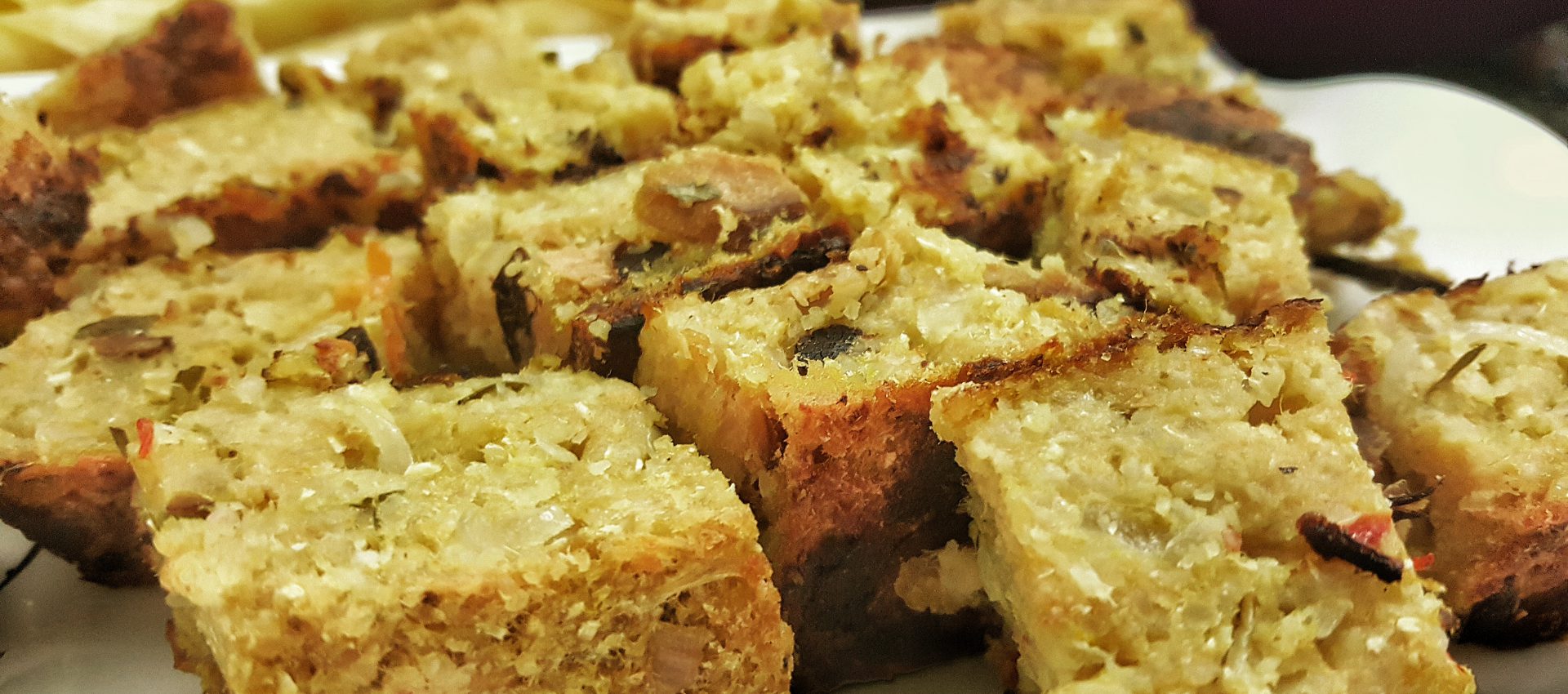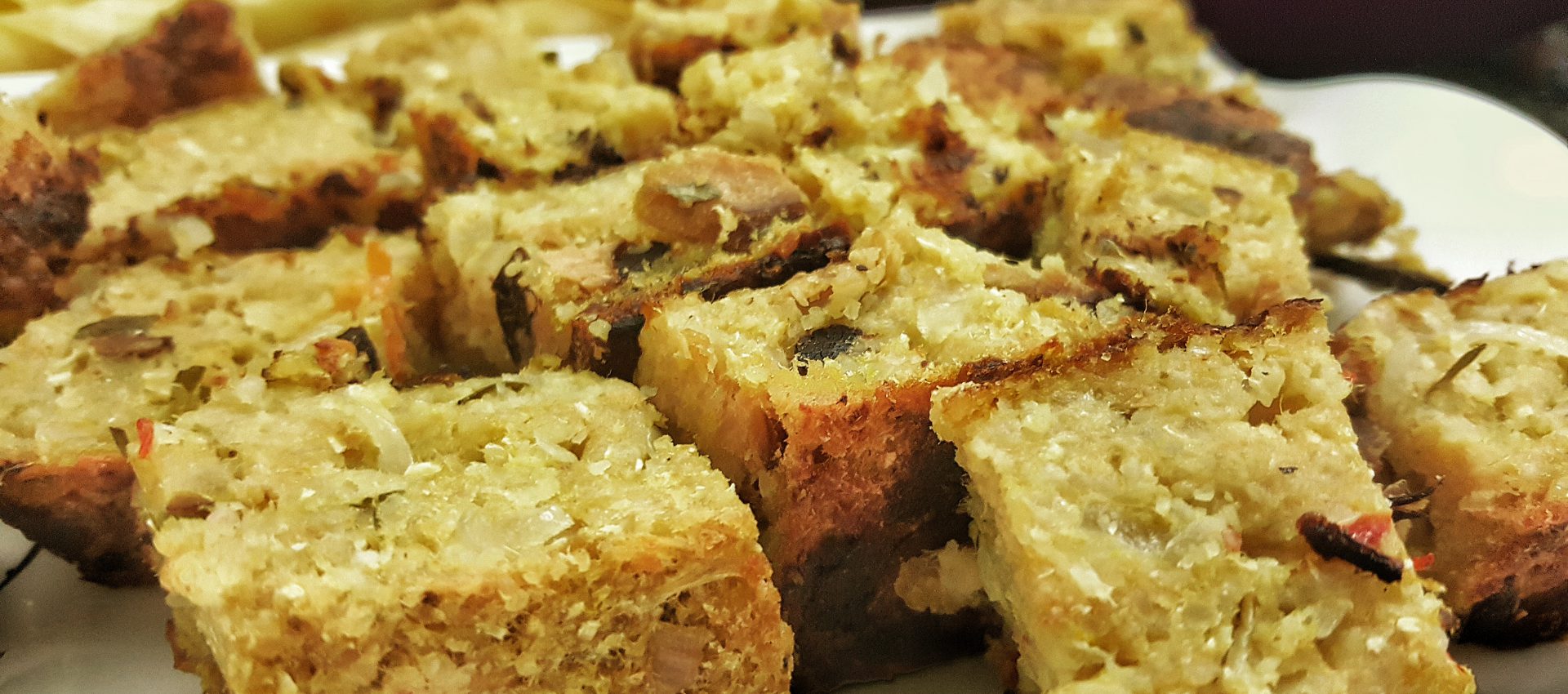 Kulhi Boakibaa
By azu Snacks
August 9, 2010
Prep: 15 mins
Cook: 50 mins

15 mins

50 mins

1 hr 5 mins

Yields: 8 - 10 Servings
Ingredients
3 cups smoked tuna – diced/sliced (substitute: 3 cans tuna chunks)
1 cup coconut – scraped/grated
1½ cups rice – soaked overnight and coarsely ground
2 Dorset Naga (Chinese capsicum/ ghost chili/githeyo mirus) – finely chopped
⅓ cup curry leaves – finely chopped
5 cloves garlic – pressed/grated/very finely chopped
Directions
1Squash the onions, garlic, ginger, curry leaves, chilies, lemon juice, turmeric powder and salt.
2Add the tuna, rice, coconut and finally the water and mix into a thick paste-like mixture.
3Spread evenly on a non-stick pan and bake at moderate (gas mark 4 / 180˚C / 350 ˚F) heat, until it turns brown (about 45 minutes.