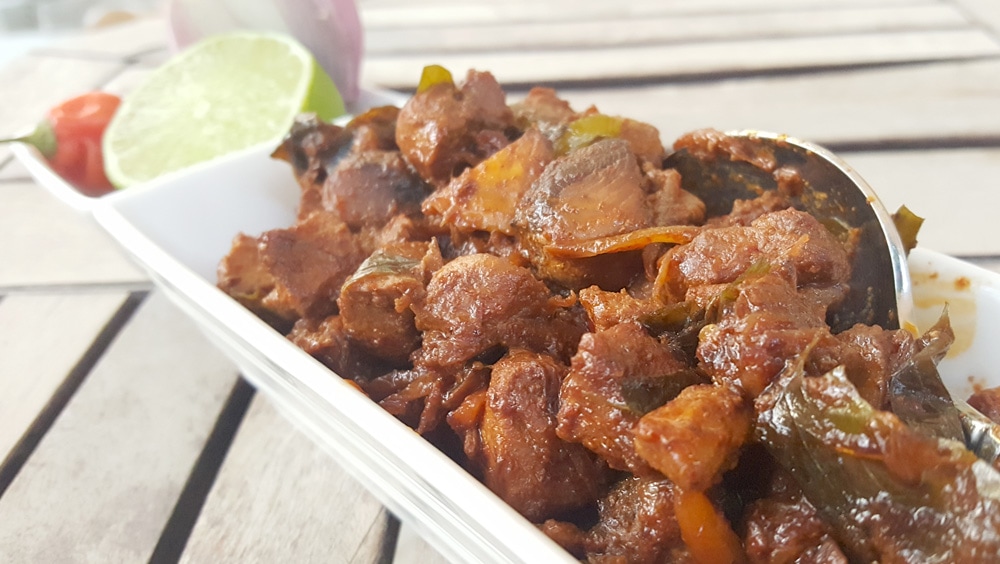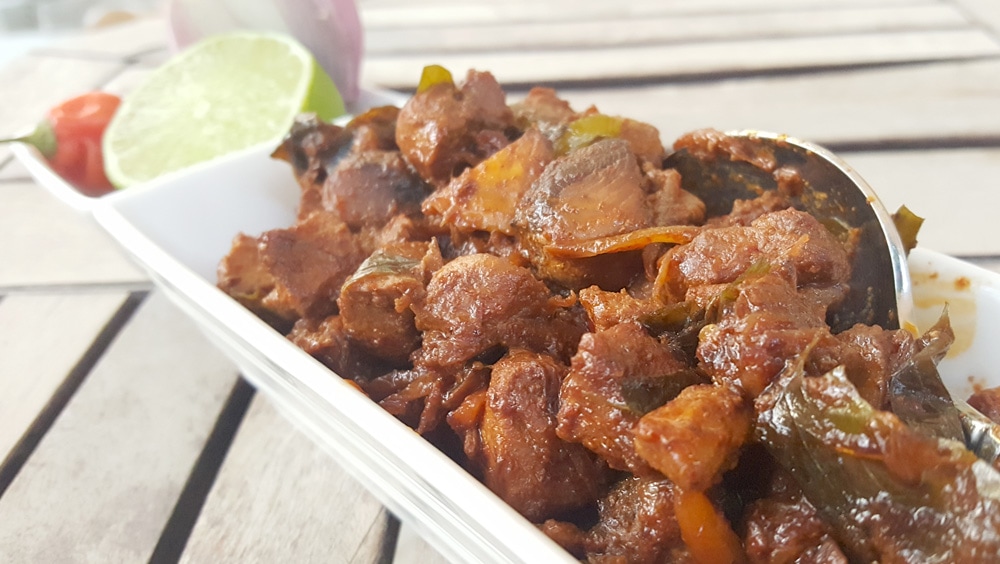 Kulhimas (chili tuna)
By azu Curries
August 12, 2010
Kulhimas (chili tuna)
0
5
0
Prep: 10 mins
Cook: 20 mins

10 mins

20 mins

30 mins

Yields: 4 Servings
Ingredients
500 g fresh tuna – diced into small pieces
4 cloves garlic – pressed/grated/very finely chopped
1 Scotch Bonnet (githeyo mirus) – chopped
3 pieces of Pandan (rampe/ raambaa) leaves – cut into ½ inch pieces
2 tbsp chicken curry powder/paste
¾ cup coconut cream/milk (thick)
Directions
1Heat the oil, sauté the onions, garlic, ginger, curry leaves, Pandan leaves.
2Add the chili powder, while stirring.
3Add the tuna and toss until all tuna pieces are well coated.
4Add salt, pepper, cardamoms, ½ cup coconut cream/milk, water and cook on low heat, stirring occasionally.
5When the tuna is well cooked, add the remaining coconut cream/milk and simmer for about a minute.