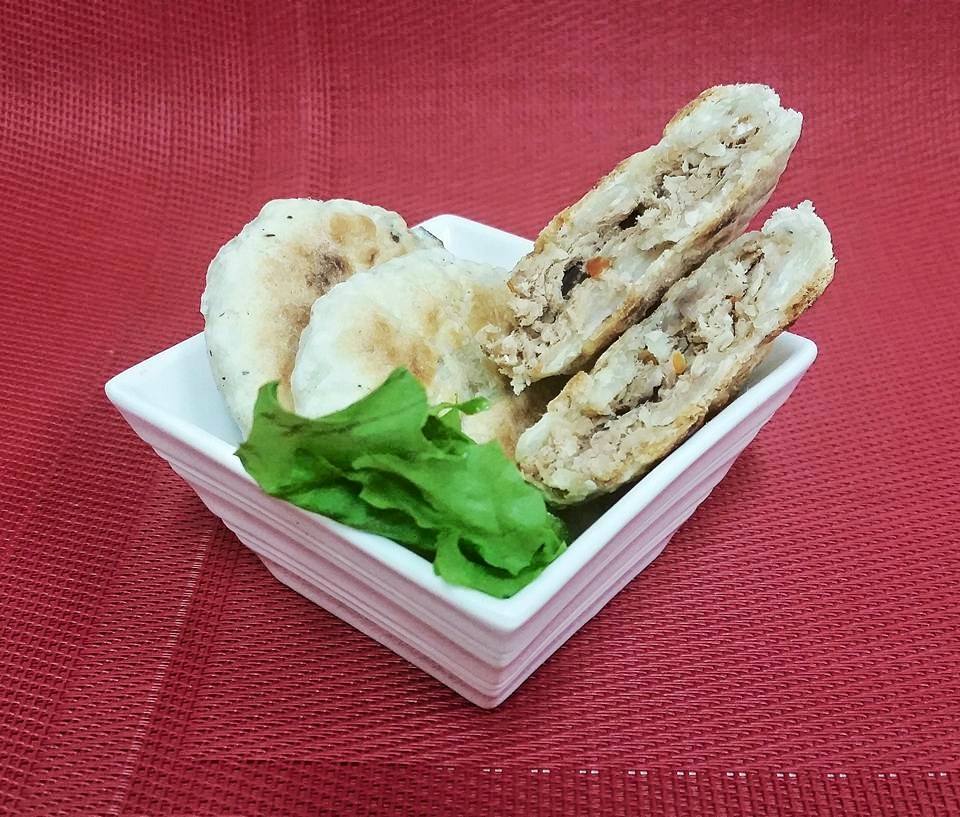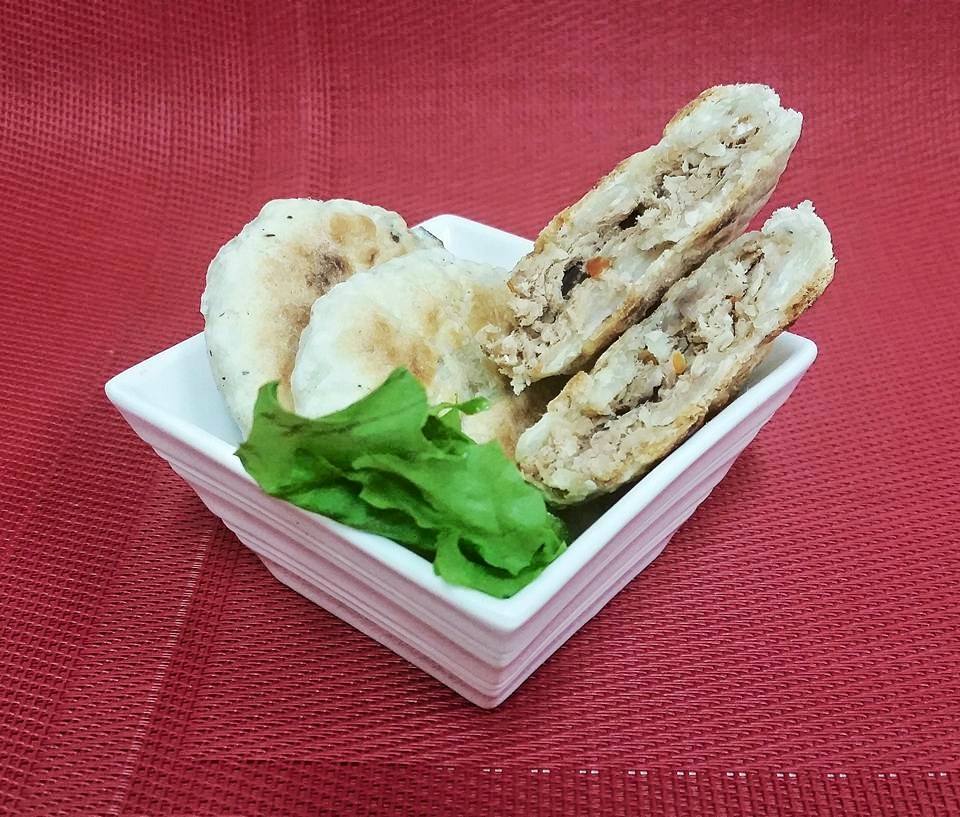 Masroshi
By maldivescook Snacks
June 11, 2016
Prep: 30 mins
Cook: 15 mins

30 mins

15 mins

45 mins

Yields: 8 - 10 Servings
Ingredients
Filling:
2 cups smoked tuna – diced/sliced (substitute: 3 cans Light meat tuna chunks)
1 cup coconut – scraped/grated
1 Scotch Bonnet chilies (githeyo mirus) – finely chopped
⅓ cup curry leaves – finely chopped
5 cloves garlic – pressed/grated/very finely chopped
Dough:
Directions
Directions:
1Using your hand, squash together the onions, garlic, ginger, curry leaves, chilies, lemon juice, and salt.
2Add the tuna and coconut, and mix until it becomes a sticky mixture.
3Shape the mixture into small balls (about 1 inch in diameter).
For the dough
1Add the oil and salt into the flour.
2Add warm water and knead until you have a dry, smooth dough. (Add the water gradually to make sure the dough does not turn out too sticky.
3Shape the pieces of dough into cups and place filling inside; then close the cups and smooth into balls.
Cooking
1Warm a shallow, non-stick skillet over the stove.
2Using a rolling pin, gently flatten out the filled balls into small round circles (about 3 inch in diameter)
3When the skillet is warm enough, place the masroshi on them. Keep flipping every few minutes so both sides cook evenly.
Tip
1If you would like the masroshi to be crispier, then add a cup of grated/shredded coconut to flour when making the dough.