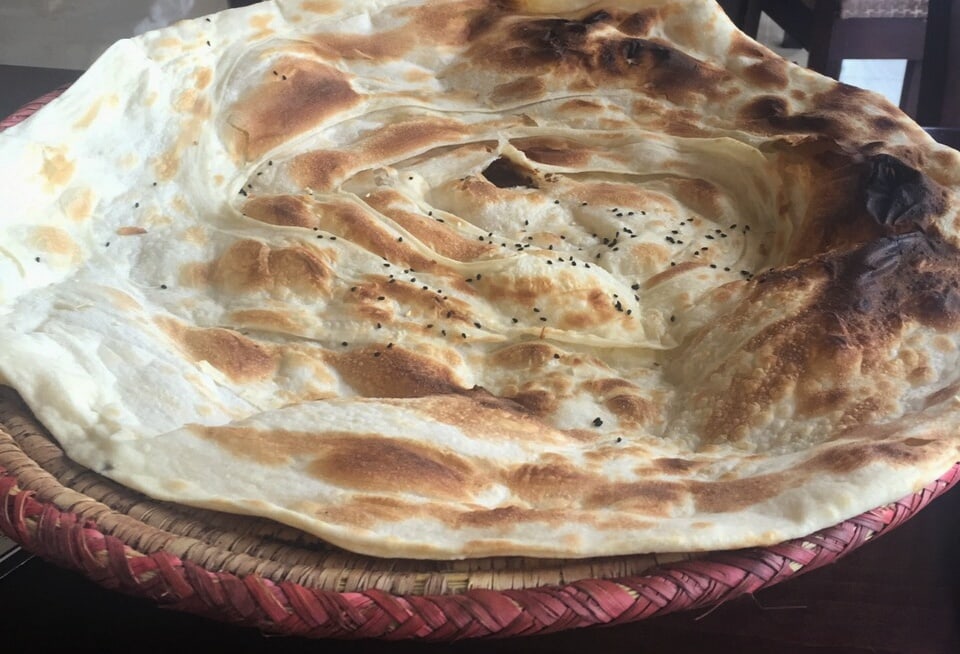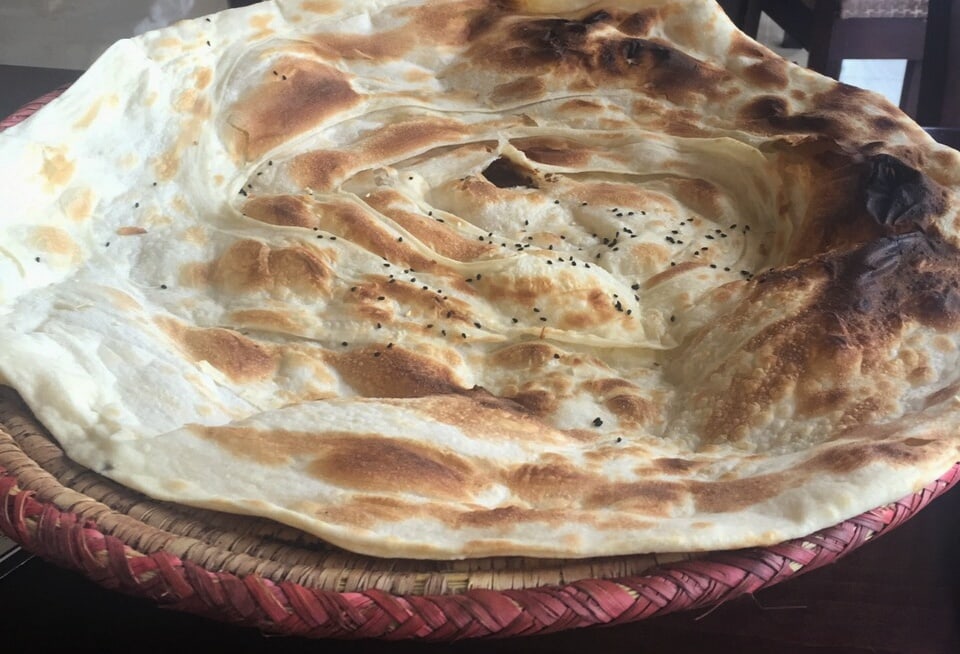 Directions
1Preheat oven to 230˚C (gas mark 8 / 450 ˚F)
2Dissolve sugar in warm water.
3Add yeast. Yeast should froth, if it doesn't, start over with fresh yeast.
4In a separate bowl, sift salt with flour.
5Make a well in the centre and add yoghurt, ghee and yeast mixture.
6Knead well until it forms a dry, soft dough. Shape into a ball. If dough is sticky, add more flour until elastic.
7Coat a separate bowl with oil or ghee and roll dough into it until fully coated.
8Shake off excess oil and cover with damp tea-towel or cloth.
9After 2 or 3 hours, dough should have doubled in size.
10Knead the dough and divide into around 6 equal portions.
11Flatten and mould into typical 'pear' shaped naan.
12Bake for about 10 minutes in the preheated oven.
13Brush with ghee or butter and serve.