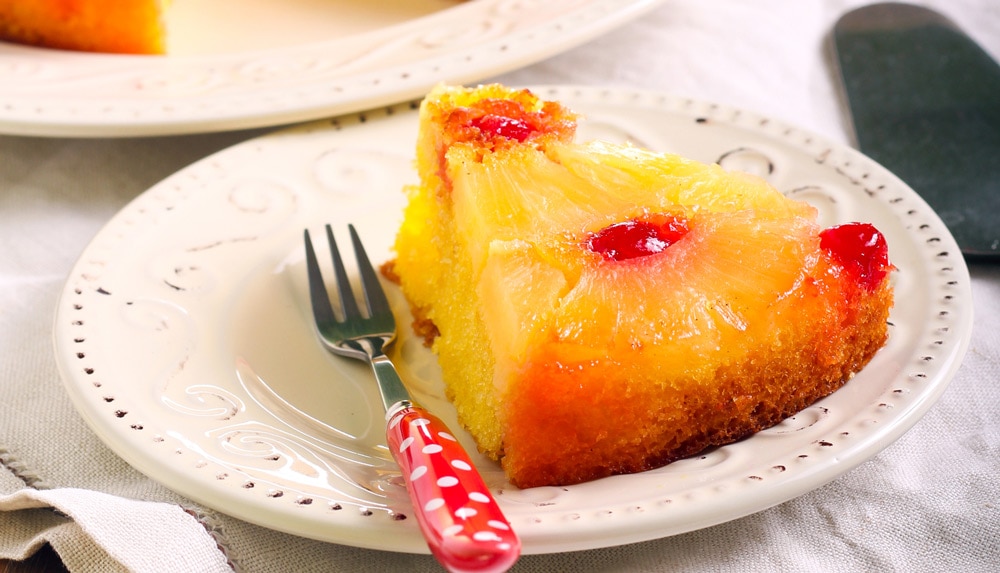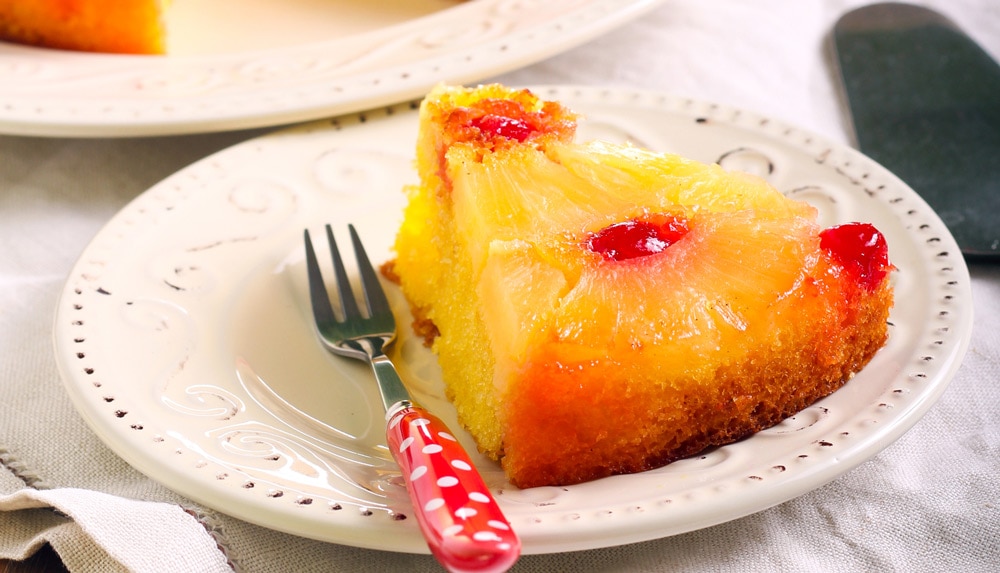 Pineapple upside down cake
By azu Desserts
August 11, 2010
Pineapple upside down cake
0
5
0
Prep: 10 mins
Cook: 1 hr 30 mins

10 mins

1 hr 30 mins

1 hr 40 mins

Yields: 5 - 7 people
Ingredients
Topping
1 cup of firmly packed dark brown sugar
1 can (20 oz) of pineapple slices
Cake
6 tbsp of ground almonds (about 2 oz of whole almonds)
1 cup unsalted butter at room temperature
Directions
1Start by making the caramel topping. Take brown sugar and butter and combine and melt in a saucepan on medium heat until sugar dissolves and the mixture is bubbly, this should take several minutes. (After sugar melts, don't stir.)
2Pour mixture into a 10 inch diameter non-stick cake pan with 2 inch high sides. Arrange pineapple slices in a single layer on top of the caramel mixture.
3Preheat oven to 170 ˚C (325 ˚F / gas mark 3).
4Whisk the flours, almonds, baking powder, and salt in a large mixing bowl (dry ingredients)
5In a separate bowl, use an electric mixer to beat the sugar and butter together until light. Add eggs one at a time, beating after each addition. Beat in the vanilla. Add dry ingredients alternately with sour cream in 2 additions each, beating well after each addition.
6Pour cake batter over caramel and pineapple in pan. Bake cake for about 1 hour – 1 hour 15 minutes or until tester inserted into the center comes out clean.
7Cool cake in pan on a rack for 10 minutes.
8Turn the cake upside down onto a platter.