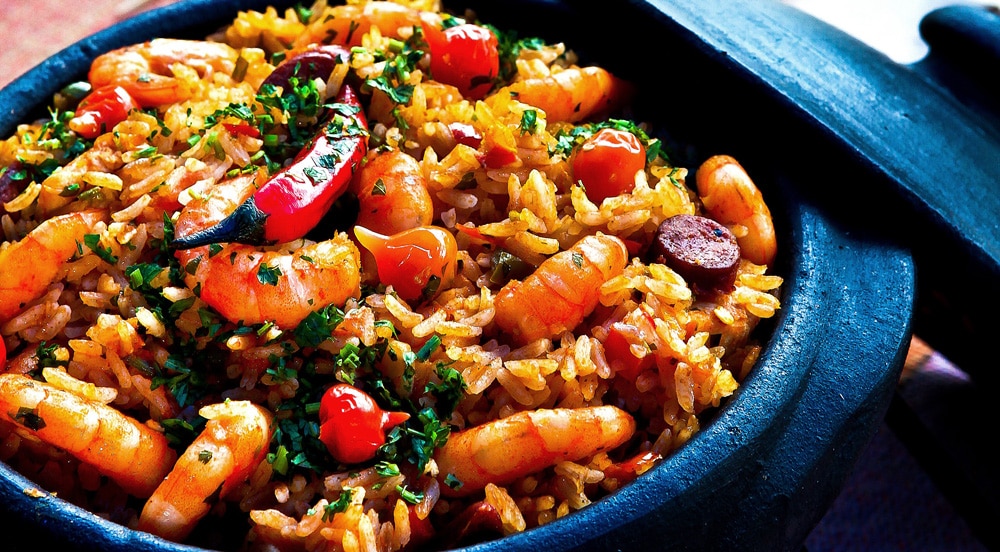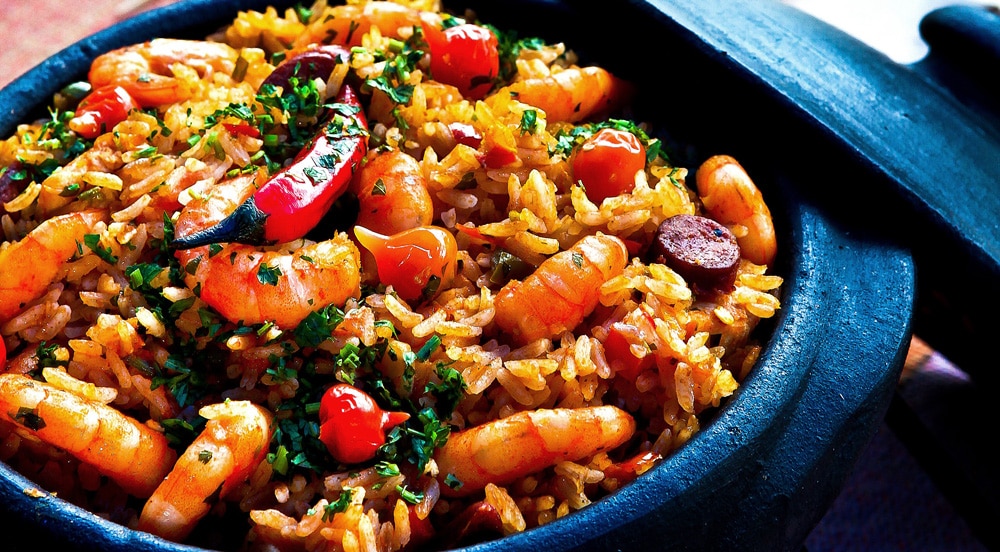 Prawn Fried Rice
By maldivescook Main Dish
June 11, 2016
Prep: 5 mins
Cook: 15 mins

5 mins

15 mins

20 mins

Yields: 2 Servings
Directions
1Heat the ghee in a large frying pan or work until smoking.
2Add the onions, garlic and ginger and sauté until light brown and a little crispy
3Add the prawns and stir-fry for 1-2 minutes
4Add the pre-cooked rice and the frozen peas, stir-fry for 3-4 minutes
5Add the soy sauce and stir.
6Serve hot.