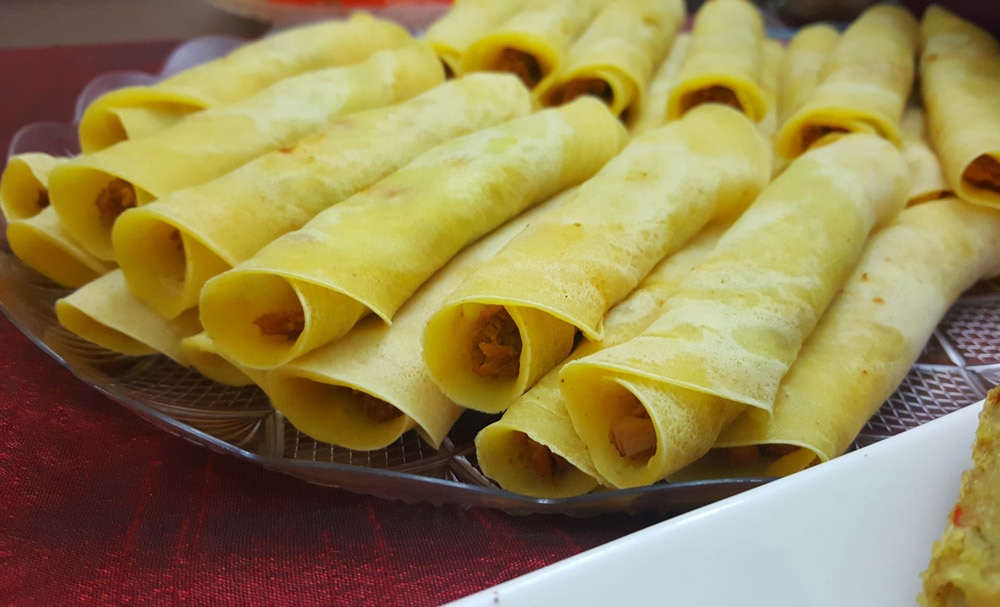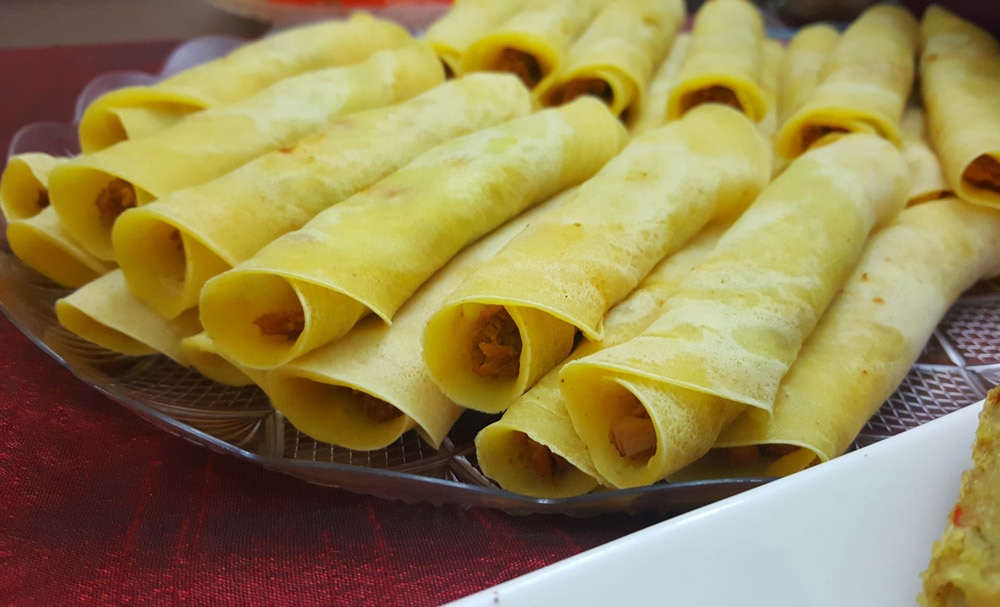 Riha Folhi
By maldivescook Snacks
June 13, 2016
Riha folhi (Tuna Crepe / Curry Crepe) is a Maldivian style crepe
Prep: 15 mins
Cook: 10 mins

15 mins

10 mins

25 mins

Yields: 4 - 6 People
Ingredients
Batter
½ tsp salt or according to taste
Filling
1 cup smoked tuna (Valhomas) chopped / 1 can tuna
1 tsp roasted curry powder (Hanaakuri Havaadhu)
Directions
Batter Preparation
1Mix salt, turmeric powder with flour. Add water to form a thick batter. Batter well.
2Heat a frying pan and pour a large tablespoon of batter and spread to form a thin pan cake. Do not toss.
3When cooked the pancake can be easily removed and transferred to a plate.
Filling Preparation
1Heat the thick coconut milk in a frying pan.
2Add onion, pandan leaves, chili, cinnamon cardamom powder and sugar. Sautee until the onions become brown
3Add curry leaves, curry powder, turmeric powder, tuna and salt. Mix thoroughly.
4Add lemon juice.
5Cover and simmer for 5 minutes or until water evaporates.
6Remove from heat and discard the pandan leaves and leave to cool.
Riha Folhi Preparation
1Take a pan cake from the plate and put a tablespoon of tuna mixture on top.
2Roll from one side.
3Serve hot