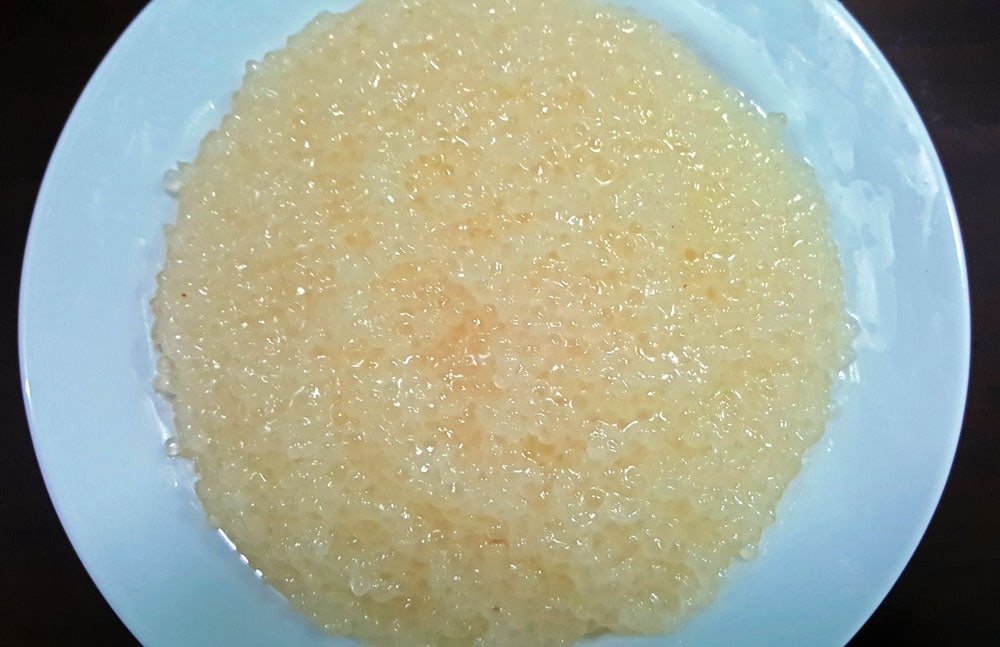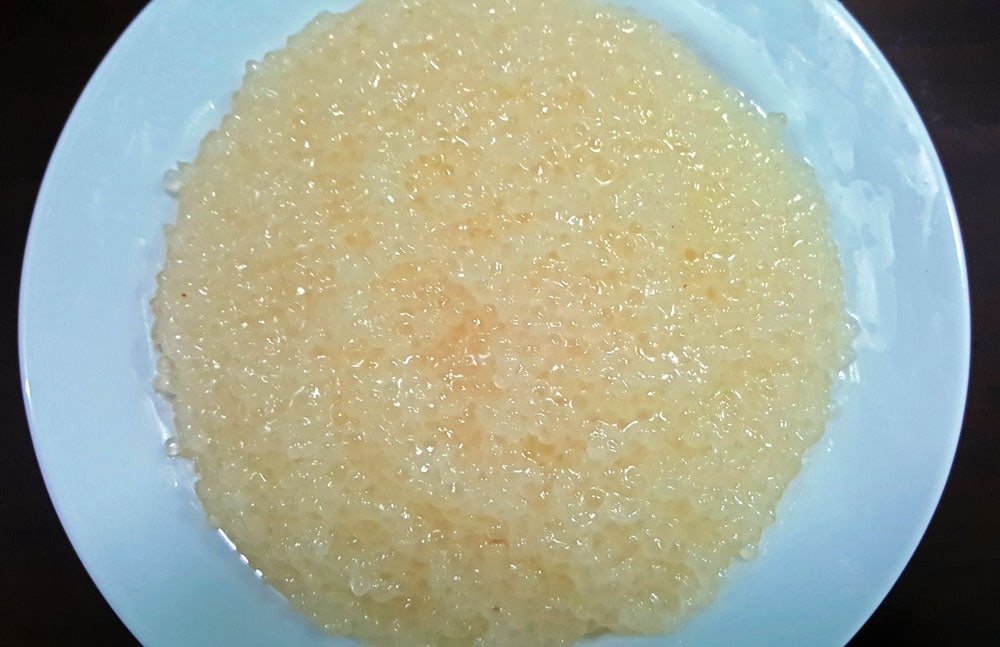 Saagu Bondibai
By azu Desserts
August 11, 2010
Prep: 5 mins
Cook: 30 mins

5 mins

30 mins

35 mins

Yields: 4 - 6 people
Directions
1Bring 7 cups of water to the boil, add the sago seeds slowly while stirring.
2Cook until the seeds become transparent with only a very small white dot in the center.
3Drain and rinse with cold water until all the starch has been washed away.
4Add the remaining 3 cups of water, Pandan leaves, sugar and boil the sago seeds for about 30 minutes.
5Add the rose water and sweetened condensed milk. Simmer for about 5 minutes.
6Serve warm or chilled.
TIP:
1Add a few drops of food coloring to give this dish the color of your choice.