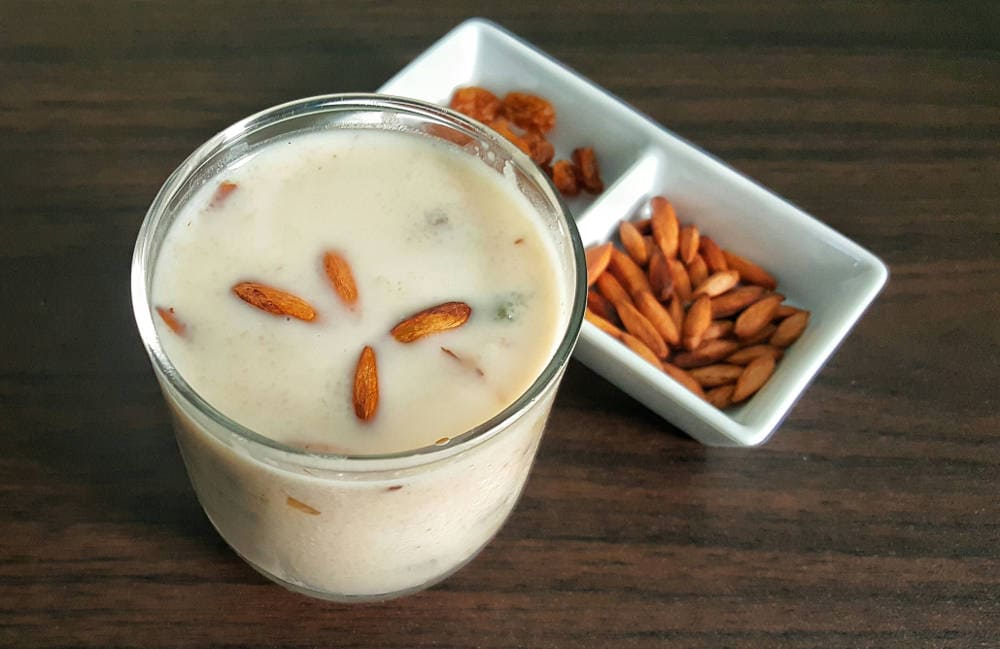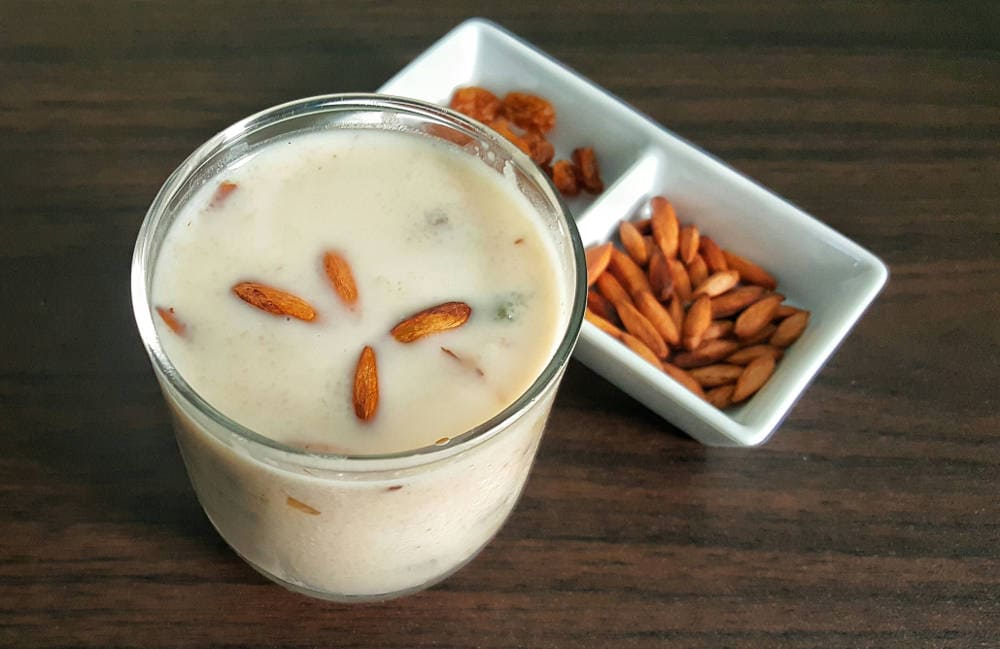 Suji
By azu Drinks
August 11, 2010
Prep: 15 mins
Cook: 20 mins

15 mins

20 mins

35 mins

Yields: 4-6 Servings
Ingredients
½ cup Tropical Almond (kanamdhu) – sliced (Substitutes: Almonds or Cashew nuts)
1 cup onions – very finely chopped
2 tbsp ghee (or vegetable oil)
1½ cups sugar (alter to suit taste)
2 pieces of Pandan (rampe/ raambaa) leaves – cut into about ½ inch pieces
3 pieces of cinnamon sticks (2 inches)
Directions
1Over medium heat, sauté the onion and Pandan leaves (in ghee or vegetable oil) until soft.
2Add the raisins, cardamom, cinnamon and Tropical Almonds and continue to sauté until onions turn golden and raisins are firm.
3Add the semolina and stir the mixture over a low flame for about a minute.
4Add the sugar and water and stir.
5When all (or most of the) sugar dissolves, add the condensed milk and cook over a medium flame, stirring frequently to prevent lumps.
6When the mixture starts boiling, add the salt and vanilla essence and simmer over a low flame for about 2 minutes.
7Suji can be served hot or cold.