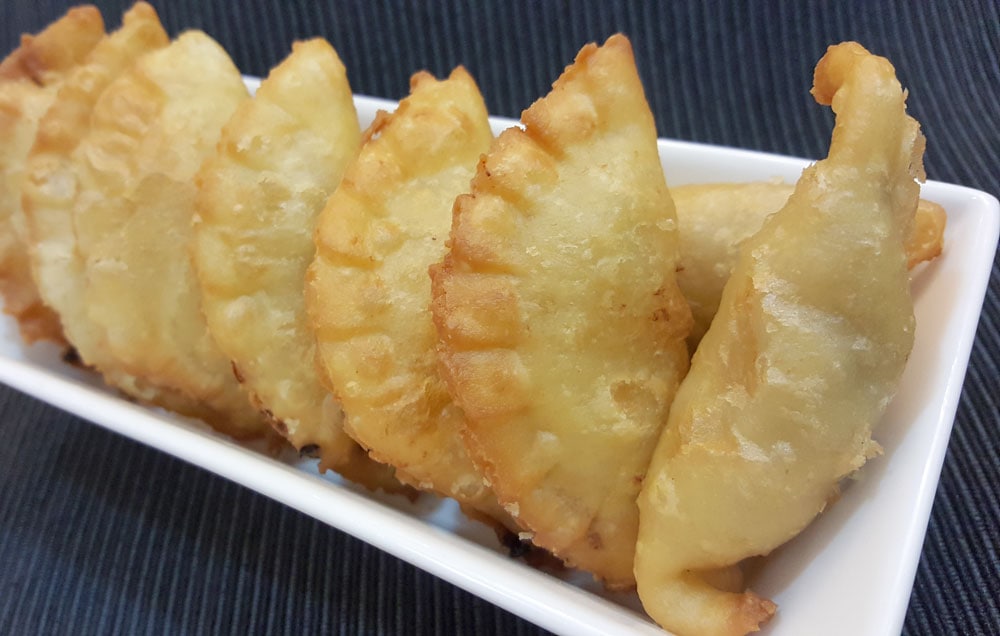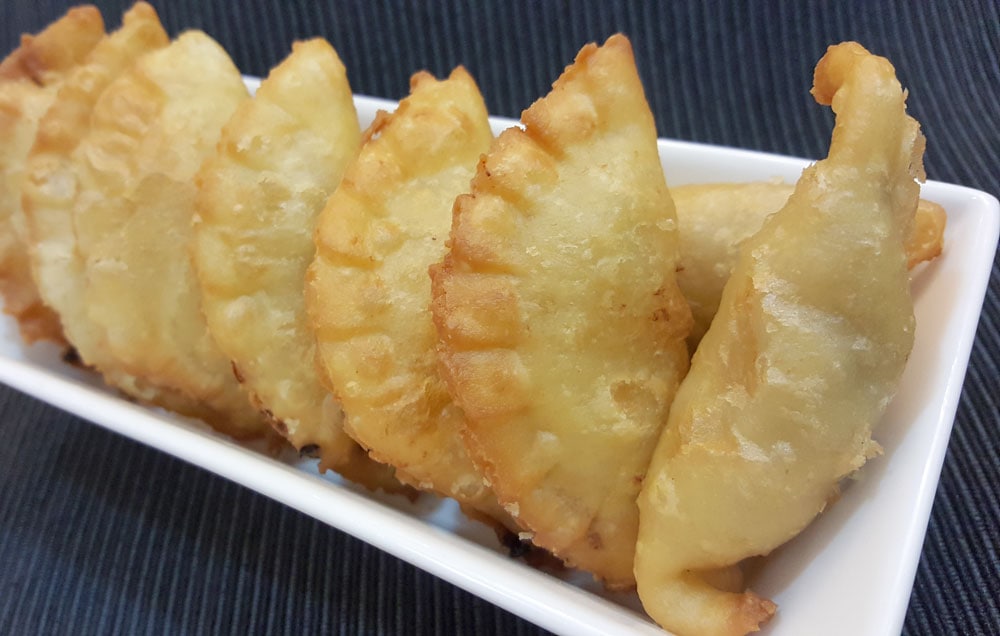 Tuna Petties
By azu Snacks
August 9, 2010
Prep: 45 mins
Cook: 15 mins

45 mins

15 mins

1 hr

Yields: 4 - 6 people
Ingredients
Filling
½ Scotch Bonnet (githeyo mirus) – finely chopped
¼ cup curry leaves – finely chopped
1½ cups potatoes – boiled and mashed
Dough
Frying
Directions
Filling
1Mix onion, chili, ginger, lemon juice, pepper and salt. Squeeze the mixture well to make sure the tastes of the different ingredients blend together.
2Add the tuna and mix, squeezing gently, before adding the potatoes. The mixture should now be a thick paste-like mixture.
Dough
1Add the egg and salt into the flour. Then add warm water and knead until you have dry, smooth dough. Add the water gradually to make sure the dough does not turn out too sticky.
2Spread the dough using a rolling pin and cut out circles using a glass of about 3 inch in diameter.
3Into each circle put a piece of the filling and close to form a semicircle. Using a fork, press on the round edge of the semicircle (or use a 'patties mould').
Frying
1Deep fry in vegetable oil and drain.