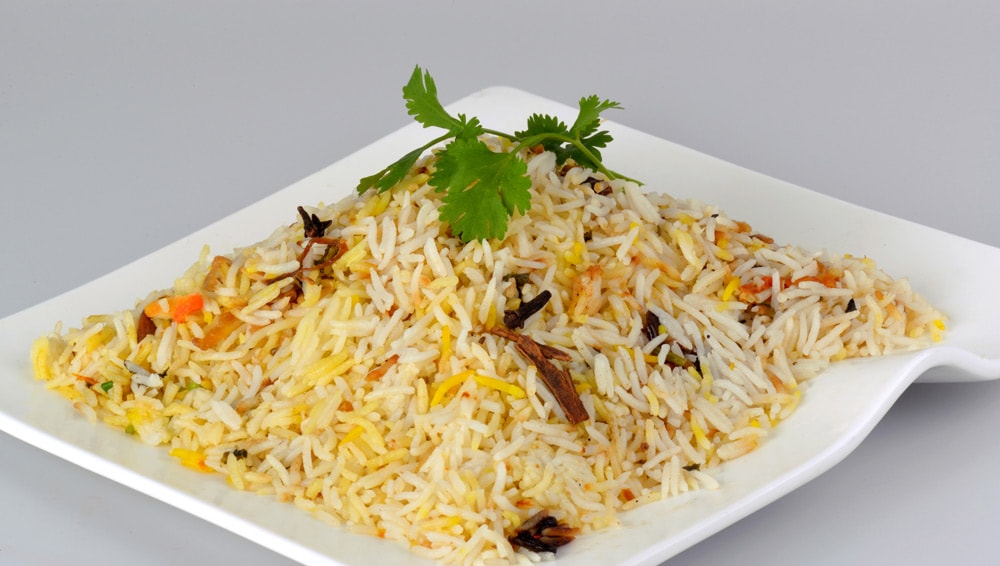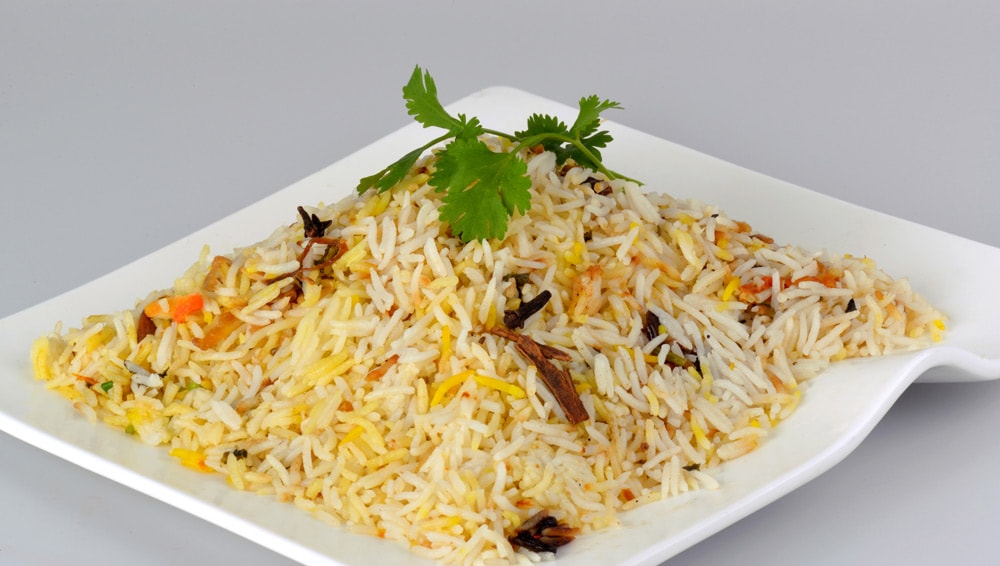 Vegetable Biriyani
By maldivescook Main Dish
July 16, 2015
Vegetable Biriyani
5
0
5
0
Prep: 15 mins
Cook: 25 mins

15 mins

25 mins

40 mins

Yields: 3 – 4 people
Ingredients
2 cups of long grain (Basmati) rice soaked for 20 minutes
1 medium sized onion, finely chopped length wise
3/4 tsp ginger paste (or grated ginger)
2 tsp garlic paste (or crushed garlic)
1 medium sized potato diced into small cubes
1 medium sized carrot diced into small cubes
7 – 8 beans chopped into 3 – 4 inch pieces
4 – 5 Cauliflower florets broken into very small florets
For biriyani Paste
Directions
Rice:
1Boil about 10 cups of water and add the rice to it, with about 2 tsp of salt. Boil the rice till they are par boiled. Drain the water and spread the rice on a big tray to cool down a bit. Use a fork to spread the rice properly.
Biriyani paste:
1Grind all the masalas mentioned, pepper corns, cardamom, cinnamon, cloves and cumin seeds together. (You could also use some market product of Biryani Masala if you want).
Biriyani:
1Take all the vegetables like carrot, peas, potato & cauliflower and boil them with a half of the lemon juice. Strain the vegetables once they are cooked.
2Heat the oil in a pan and add the curry leaves and onions to it. Sauté the onions till golden brown.
3Add the ginger & garlic. Mix well.
4Add the beans and cook them till half cooked. (Sprinkle some water if required)
5Add the boiled vegetables, and mix properly.
6Add 2 tsps of the biryani paste and mix it properly.
7Cook for 4 – 5 minutes.
8Add the pureed tomatoes, turmeric powder, salt and chili powder and cook for 2 more minutes.
9Stir in the yoghurt to the vegetables. Fold the vegetables properly into the yoghurt and cook for 2 minutes.
10Add the boiled rice and lemon juice to the paste. Mix properly and serve hot.